What if Someone Objects?
This

by
Jennifer Cram
(05/01/2019) |
Categories:
| Wedding Ceremony | Wedding Legals |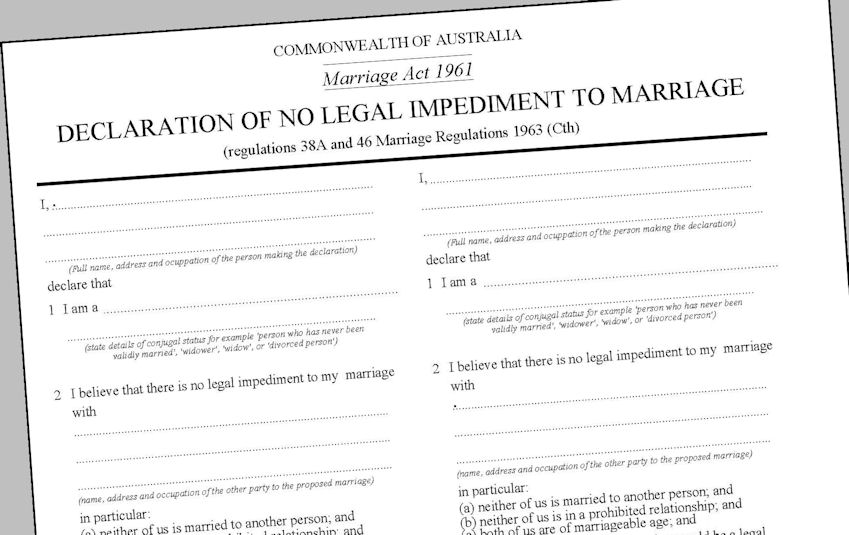 We've all seen it in movie after movie -
If anyone knows any reason why these two should not be joined in marriage, speak now ....
So it is no surprise that it is a question that I'm often asked when meeting with couples to talk about their marriage ceremony. Teasers about the 2019 season of
Married at First Sight
includes the question, and someone putting their hand up to make an objection.
It might make interesting television, but there is absolutely no need to worry about this if you're being married by a civil celebrant in Australia.
There is no legal requirement to ask any such question.
And I definitely don't.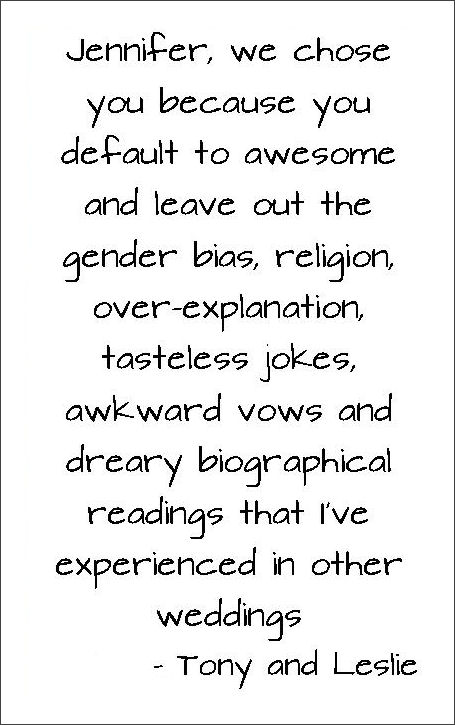 All that is legally required is that the marrying couple makes a declaration that each is free to marry. This declaration has the catchy title
Declaration of No Legal Impediment to Marriage
, and needs to be made in the presence of the officiating celebrant fairly close to the wedding date.
Unlike the movie version (which is included in many religious ceremonies), the
Declaration of No Legal Impediment to Marriage
is specific, and each party has to declare that the various circumstances that would make it unlawful for them to marry do not exist:
neither of them is married to any other person
they are not closely related, by blood or adoption
they are both at least 18 years old,
and there is no other circumstance that would be a legal impediment to the marriage - which basically translates to no fraud, they are each entering into the marriage of their own free will, and they both understand what marriage means.
What happens if the question is asked and someone does object?
Only an objection about the legality of the marriage is an issue. If someone objects on any other grounds, such as the couple have only just met, as per Married at First Sight, it would be disruptive, would ruin the romance of the moment, but would not require any action to halt the ceremony. Worst case scenario, however, is that the grounds for the objection would raise questions about whether the marriage would be legal and therefore the ceremony would have to be stopped and could not go ahead until the facts of the matter were clarified, which might require a legal opinion or a determination by the Family Court.