Description of Person - Notice of Intended Marriage

by
Jennifer Cram, Brisbane Marriage Celebrant
© 16 April 2019 updated 1 September 2021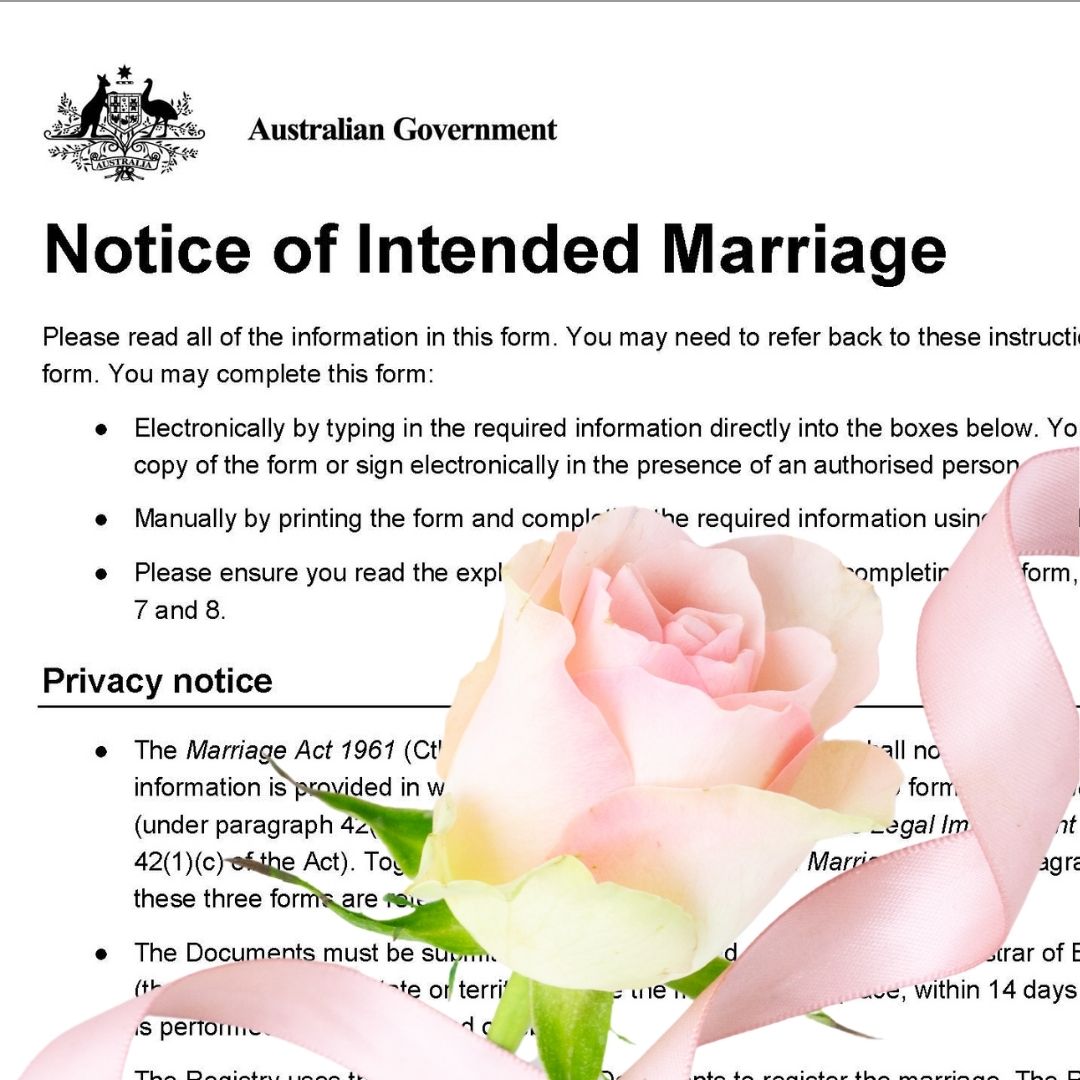 The first thing the Notice of Intended Marriage asks you is to choose how each of you want to be described and tick the relevant box. This is so that, when your marriage is registered, the Registry of Births Deaths and Marriages knows how you want to be described on your Marriage Certificate.
There are three choices (and three boxes): 'groom', 'bride' and 'partner'. It is up to each of you to choose for yourself which descriptor you prefer.
Regardless of the sex or gender of the person you are marrying, anyone can choose to describe themselves as partner, including male, female, intersex, non-binary gender or transgender persons. If you are male, you can choose either groom or partner; if you are female you can choose either bride or partner.
You can download the Notice of Intended Marriage form
here