Divorce Date - Notice of Intended Marriage

by
Jennifer Cram
26 February 2019 |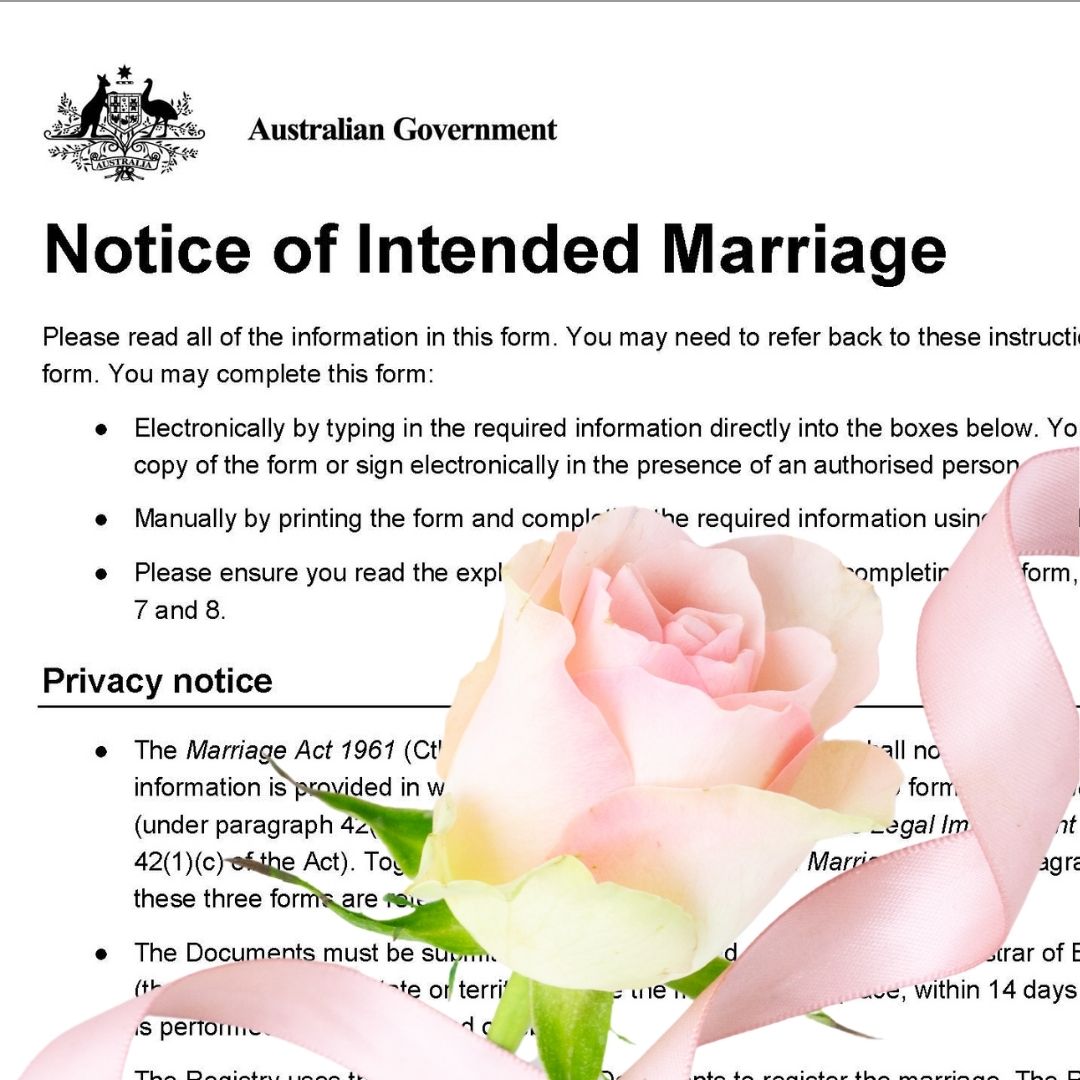 The Notice of Intended Marriage asks for the date on which your last marriage ended in order to establish that you are now legally free to marry again.
For a divorce this is not the date the court granted the divorce. It is the date (one month and one day later in Australia) on which the divorce became final.
The difference between the court saying
Yes
to your divorce (sometimes called the
Decree Nisi
) and the date on which your divorce became final (sometimes called the
Decree Absolute
) is like the difference between the date of the proposal (when you said
Yes
) and your wedding date (when it got real)!
Important to know if you got divorced overseas
: Australia recognises overseas divorces. And all you need to do is to provide documentary evidence that your divorce is final in order to marry here. However, in some places, while the court may stamp your divorce is final, there may be an additional waiting time after the divorce is final before you can legally remarry. And in some places those conditions are different for men and women. If you marry before waiting out that period your marriage may not be recognised back home, even if it is legal here.
You can download the Notice of Intended Marriage form
here