Getting married when you don't identify with a gender
by
Jennifer Cram
(23/05/2019) |
Categories:
| Inclusive Wedding | Wedding Ceremony | Wedding Legals |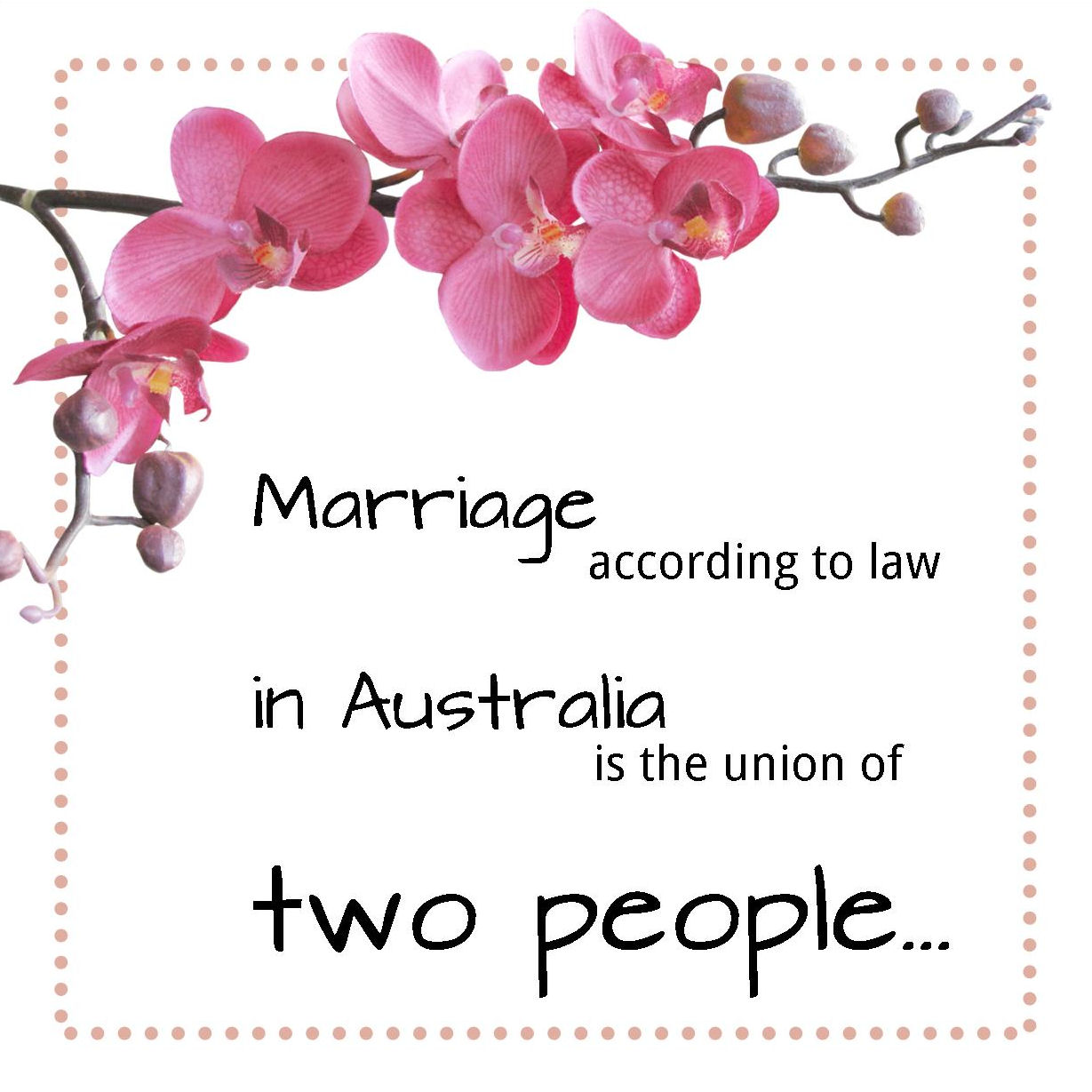 In Australia, gender is now immaterial when you are getting married. Granted, on the Notice of Intended Marriage there is a check box for sex, with the choice of male, female, or X. But that information is not transferred onto your marriage certificate. Apparently it is for statistical purposes only. You can have a gender-free wedding if you wish. That is perfectly legal.
However, once you start looking at advice about everything from invitations to the ceremony, gender is everywhere. As are assumptions about gendered roles.
The first formal step in a wedding is the invitation. How you word your invitation sends a message to your guests not only about what sort of wedding they should expect – formal, casual, modest, or completely over the top – but about who you are, how you identify. But most etiquette guides are highly gendered.
The traditional invitation wording reflects the role of the bride's parents as hosts. For example
Mr. and Mrs. Peter R. Jones
request the pleasure of your presence
at the marriage of their daughter
Clarissa Mary ….


Where both sets of parents are hosting the wedding, the wording may say "at the marriage of their children"

Take a leaf out of that book, and replace gendered words with neutral ones, such as child, or don't replace them at all. There are many ways to word an invitation that don't require any such identification.

In the actual marriage ceremony it is legal to replace the gendered terms husband/wife with gender-neutral spouse or partner in marriage, including in the mandatory vows that create your marriage.

It is the 21st century. You can and should marry as who you are, using the terms and pronouns you wish and without conforming to stereotypical gendered roles. A simple statement to each and every vendor to the effect that "We prefer to be referred to as ……. And these are the pronouns we use" should be sufficient. If it is not, find yourselves a new vendor!

Thanks for reading.


<
previous
|
contents
|
next
|
get in touch
>