Multicultural Fusion Weddings
by
Jennifer Cram Brisbane Marriage Celebrant
© (08/01/2018)
|
Categories:
| Inclusive Weddings | Wedding Ceremony | Wedding Rituals | Wedding Traditions |Wedding Planning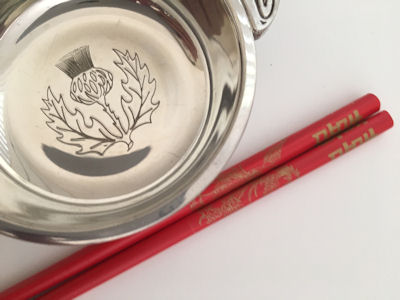 If you are an intercultural couple, how do you navigate your ceremony? How do you straddle the gulf between cultures and the gap between your parents' expectations and your own dreams
while still having the contemporary ceremony your guests will appreciate and you will enjoy?
It is not uncommon to have two ceremonies, a legal one (often the "Australian" ceremony) and a non-legal ceremony traditional to the other culture. And for many people that suits them. It is simple, it is straight-forward. Everyone knows what to expect. That is, everyone from each culture knows what to expect from the ceremony that reflects their culture.
But there is a third option - a fusion wedding ceremony that incorporates the traditions of what are important to you both. Once you start listing those things it starts to become clear how many traditions have similarities that can be highlighted. Because that's the reason you are marrying - you met, you recognised similar values, a common humanity, and fell in love. What better way to celebrate than by showcasing the ways in which your cultures intersect.
Is one culture known for a particular musical instrument or style of music? Walk down the aisle to the skirl of the bagpipes, the sound of the sitar, a brass band, steel drums, or a didjeridoo.
Have your processional lead by a fiddle player, drummers, someone playing a piano accordion, a guitarist, a tamborine, or any one of a wide variety of instruments associated with particular cultures.

Light a candle - and reference not only the Unity Candle, but the practice of lighting candles in Buddhist ceremonies.
Meld the Thai and Lao traditions of tying threads around the couple's wrists with the Celtic tradition of handfasting.
Discuss family traditions with each family to find out what is really important to them. Work out compromises for traditions that happen before and after the ceremony.
Talk to me about incorporating traditions in the ceremony - I love the creative potential the union of two cultures offers. And PS don't forget the food and music at the reception or the design possibilities of a stationery suite - invitation, menu, order of service, etc that visual elements of both cultures offer.
Thanks for reading