| Wedding Ceremony | Wedding Rituals |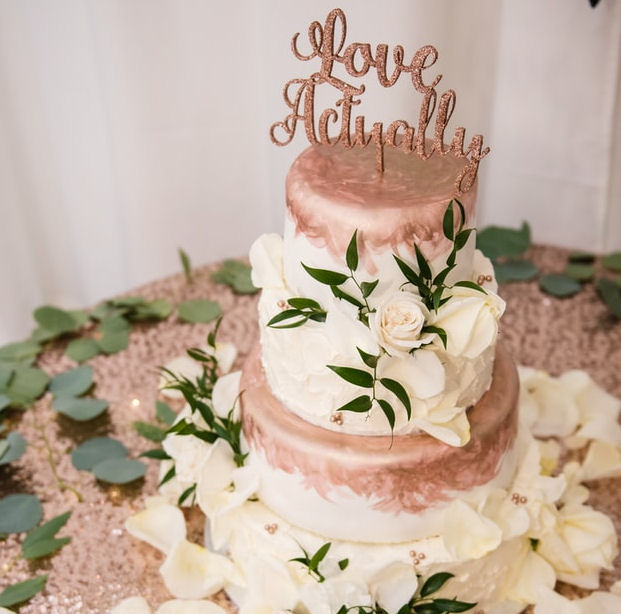 While wedding cakes have changed immensely over the past 50 years, cutting the cake, and feeding a small amount to one another, remains a significant ritual moment in a wedding reception. I don't know about you, but I've always looked forward to that, and to being able to share in eating the cake.
I confess. I love fruit cake, which is what wedding cakes always were way back when. I even loved the hard-as-a-rock royal icing they were encased in. You needed a very sharp knife for the cake cutting.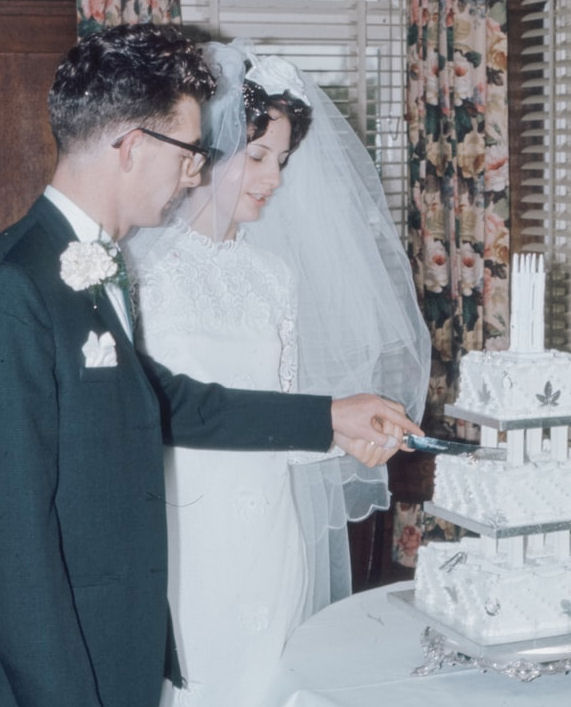 And I can't get over how old-fashioned and fuddy duddy those cakes now look compared to the wide variety of styles (and flavours) of cakes couples getting married in 2020 have to choose from.
In 2020 everything changes - even cake

Enter a nasty little virus. COVID-19 restrictions on wedding venues in Queensland, outlined in the Wedding Industry COVIDSafe Plan July 2020, now include:
Celebration cakes must be prepared in-house or via supplier. Cake used for ceremonial cutting of cake should not be served to guests.
You could go back to the old idea of each guest being given a slice of cake to take home. When it was fruit cake it was to take home and put under your pillow, because that was supposed to make you dream of the person you were going to marry. I don't know whether the fact that the cake always reeked of brandy had anything to do with it!
Current restrictions would mean that the cake boxes would have had to been prepared earlier. And that means that a small cake for cutting, surrounded by individual cupcakes won't be allowed either. To get the look of a full size cake without wastage the only way to go would be to have a small real cake on top of iced dummies (usually styrofoam). You'd need to talk to your cake maker about this.
Time for some lateral thinking
Include cake cutting in your wedding ceremony

Unity rituals involving sharing something to drink, such as a Wine ritual, work very well in a wedding ceremony. Cutting a cake (sharing a task) followed by feeding one another (both sharing and nurturing) can be equally as powerfully symbolic, particularly when accompanied by a well-crafted narrative spoken by your celebrant.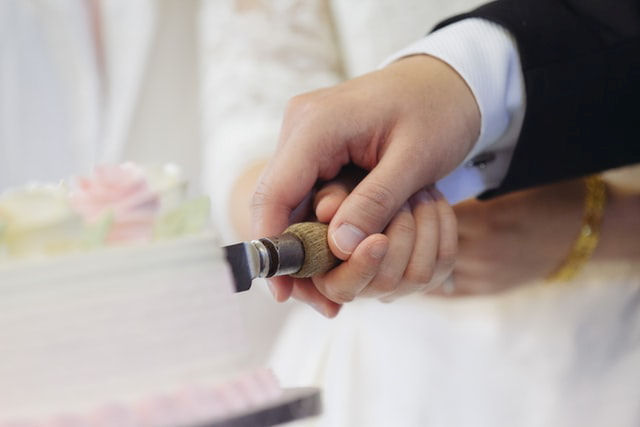 If you are having a theme wedding, reflect that in the way the cake is presented.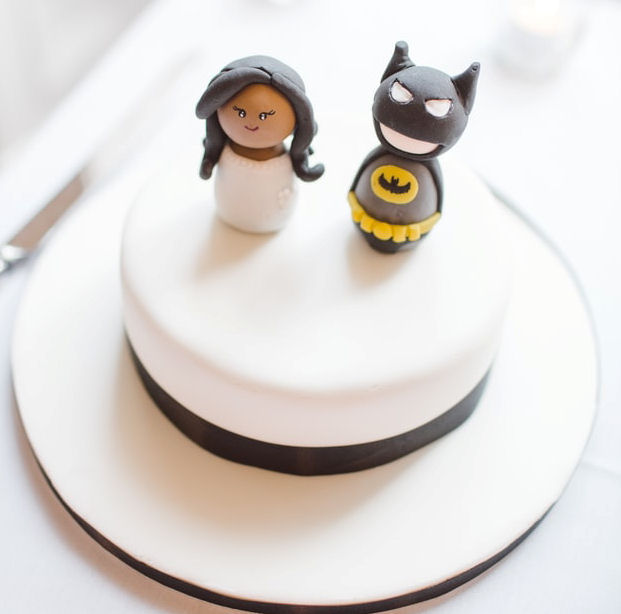 When cutting your cake is part of your ceremony, the symbolism is easily understood. It makes for a great photo. And guests won't feel cheated if you don't share the cake with them.
Some practical considerations

Organise something for the cake to stand on and consult with your celebrant as to where it should be placed. Make sure that there is enough room for the cake, a plate, and a spoon. You don't want to have to cope with sticky fingers for the rest of the ceremony.

Be sure to tell you cake maker that the cake will be cut during the ceremony and whether the ceremony will be held indoors or out, so that no decorations that have to be taken off before cutting are used and the icing will stand up to the temperature at the time.
Thanks for reading!