Before you Meet Your Celebrant
by
Jennifer Cram Brisbane Marriage Celebrant
© (19/11/2018)
Categories:
| Celebrant | Wedding Ceremony | Wedding Planning |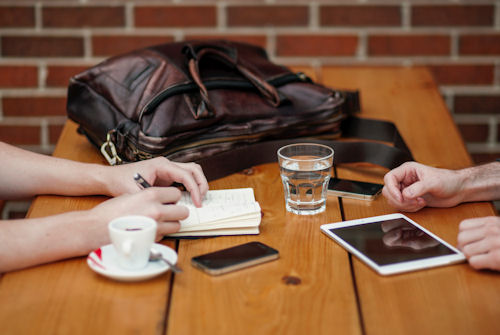 There are two distinct aspects to getting married -
planning the ceremony
and
meeting the legal requirements
. Without the ceremony, your wedding will just be an expensive party. And without meeting the legal requirements you will not be legally married! Here is a list of things to decide and things to do before you meet with me. If you can tick off all of these the process will go smoothly and efficiently.
Planning the Ceremony
Choose the date and time
Like all celebrants, my diary fills up in semi-unpredictable ways. Popular dates and weekends may fill quickly, but there could also be whole weekends that I have free. Unless you have a date in mind I can't tell you whether I'm available or not. And unless you lock me in with a booking contract and part of the fee, I don't guarantee to hold the date open for you.

Choose the venue
Venues also book up in erratic ways. Some are booked years in advance. Some not so far in advance. A late cancellation can unexpectedly free up a popular date. You won't know until you enquire. And the date isn't guaranteed yours until you have signed the contract and paid a deposit. If you love the venue but they are booked for your chosen day and time, enquire about a breakfast or lunch-time wedding, or a less popular day of the week.

Have a fairly clear idea of what sort of wedding you want.
Lots of bridesmaids/groomsmen/flower girls etc or few, or none? Formal (the venue is a factor here) or informal? Theme? How many guests, approximately. Don't stress if you've not got this locked down. One of the things I do, as your celebrant, is talk you through the options, and how your choices will impact on the ceremony vibe.

What role do you want your celebrant to play?
On the surface that may seem like an odd question because of course your celebrant is responsible for the ceremony and for ensuring that you are legally married at the end of the ceremony, but your ceremony doesn't have to be talking heads only, and your celebrant doesn't have to dictate the content of the ceremony (apart from the legal bits), and your celebrant doesn't have to be the only one doing all the talking. In short, your marriage ceremony does not have to be "done to you ". I can be, and I like to be, the facilitator who makes sure you have the ceremony of your dreams, the ceremony you thought you would not be able to have! My maxim is No rules. No formula. Life's too short for boring.
Do you want to write your own vows / have input into them?
I'll work with you - using my so easy methodology you'll breeze through creating vows that will speak to who you are.

Who else would you like to participate in the ceremony
If you consider who among your friends and loved ones you'd like to play a role in the ceremony, and why, I will talk you through multiple ways to include them without making the ceremony overly long, or utterly predictable.

NOTE: When you book me as your celebrant I'll give you a booklet I've written called
Designing your Ceremony.
This is
not
a collection of pre-written sections. Rather it is a guide to thinking outside the box!
Meeting the Legal Requirements
Gather the information you will need in order to complete the Notice of Intended Marriage

Gather together the various documents you need to show the celebrant (NB all of these documents have to be originals, NOT JP or Notary certified copies. Passports may be expired, but not cancelled). If you can't find, or don't have, any of these documents I can advise you how to get them, but it takes time!


Proof of date and place of birth (Birth Certificate or Passport)
Photo ID (this must be current, and official, as your celebrant needs to be sure that the people being married are who they say they are!)
Proof of how previous marriage ended. If you have been previously married, you will need to show me a death certificate or a divorce certificate.
Proof of change of name.
If you have changed your name via a previous marriage, in order to link birth, divorce and current name via official documentation, you will need to show me that marriage certificate.
If you changed your name through a legal name change and you do not have a birth certificate issued in your new name, you will need to show me your change of name document.

Thanks for reading!