How to get the BEST "getting ready" photos
by
Jennifer Cram
(23/07/2016) |
Categories:
| Wedding Planning |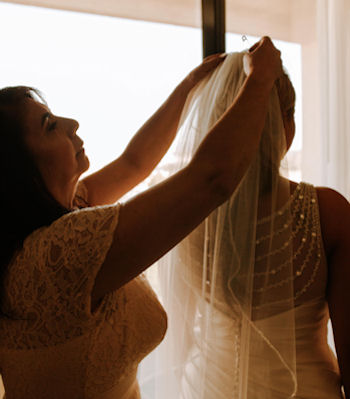 Ensuring that your 'getting ready' photos are fantastic requires more than a photographer with skills and a good eye. It requires some preparation on the part of the bridal party. This is a perfect responsibility for the chief bridesmaid or best man, depending on which half of the bridal party we're talking about. And it only takes two things....
1. The run-sheet for your wedding should specify deadline for being ready is the photographer arrival time as, not the time your transport is due to arrive
.
Not being ready when the photographer arrives can have a flow-on effect for the whole day (late leaving, late arriving for the ceremony, late leaving the ceremony eating into the post-ceremony photo session with the family and the combined bridal party, or the cocktail hour). And the rush and stress of knowing you're running late can compromise the preparation photos. Instead of a relaxed and radiant couple, stress will show in the photos and could come across as less than joyful anticipation.
2. Tidy up before the photographer arrives.

Dead drink cans, half-eaten sandwiches, discarded clothing, damp towels, and the rest of the detritus of hair,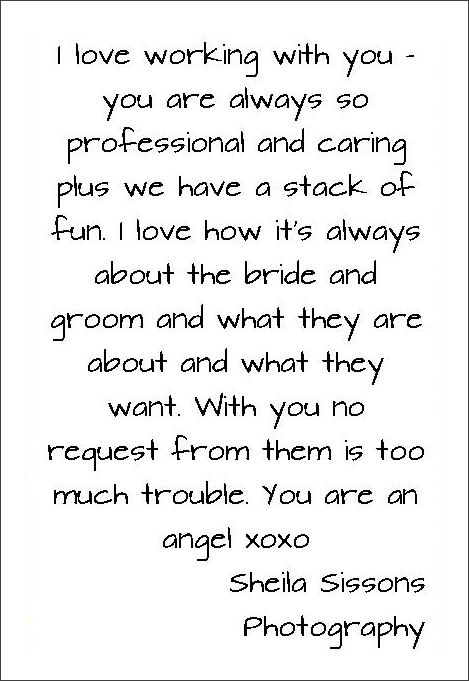 make-up, accessory packaging, open and half-unpacked luggage, or what everyone was wearing before getting changed do not make an elegant background for the photos.
Ensure that well before the photographer arrives all garbage is removed (and not into a visible and overflowing waste-paper basket), everything is tidied away (large closets in hotel suites are great for this) so that the photographer is ready to start shooting immediately on arrival. Otherwise the couple is paying for the photographer to tidy up, or to wait around while you do it.
A good tip is to pack a couple of garbage bags if you're getting ready away from home. They can be discreetly put in the bathroom or under the bed for the duration.