Let's Talk About Bubbles in Your Wedding Ceremony

by
Jennifer Cram - Brisbane Marriage Celebrant
© (03/06/2020)
Categories:
| Wedding Ceremony |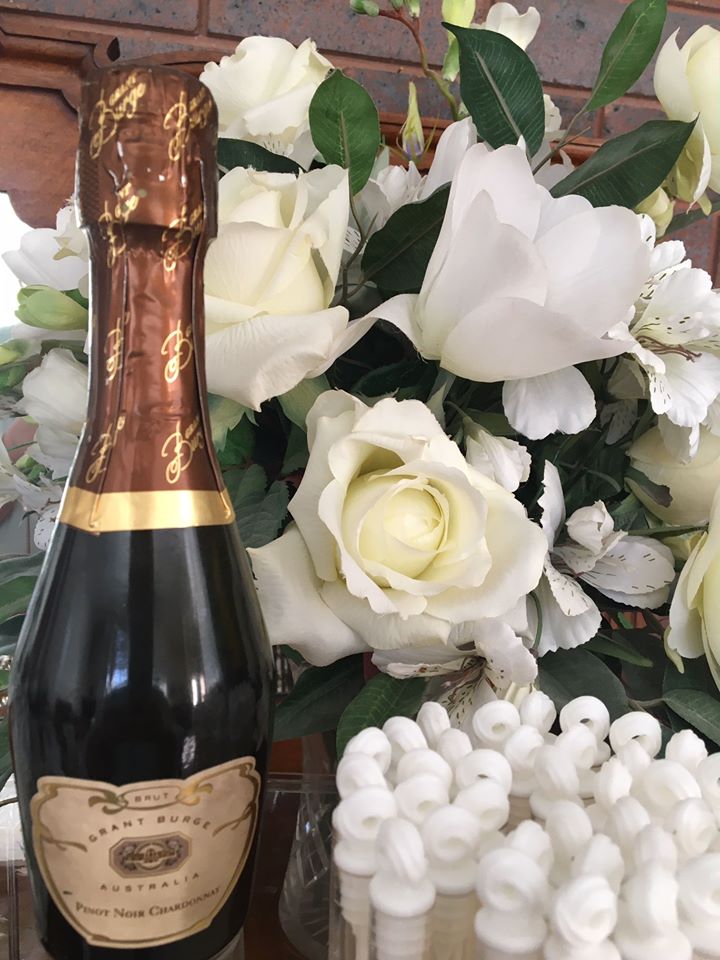 Bubbles of both kinds can add so much to a ceremony.
The kind of bubbles you blow can be a great addition to your processional (walk in), recessional (walk out) and photos of you signing the marriage register and certificates. They can be used as part of a blessing, or as a symbol of good wishes. Where confetti, petals, or rice are forbidden, bubbles are often allowed. In an outdoor ceremony the sun shining on the bubbles creates magical rainbows.
And don't wait until the ceremony is over to pop the cork on the kind you drink. Bubbles are great in a loving cup ritual. The added drama of the pop and pour is fantastic. One of my couples chose bubbles with gold flakes (yes, you can buy a bottle that has real gold flakes mixed with the champagne), put their rings in the bottom of the glass, poured champagne over it, shared the glass, and then went on to say their vows and exchange their rings, which were, remarkably, not sticky at all.
Your guests can welcome you to your own wedding with a toast, or you can toast them when you welcome them and thank them for coming.. Even more fun if you walk down the aisle brandishing the bottle before it is opened for you to toast with or use in your loving cup ritual.
How to make your own bubble solution

Small jars of bubble solution with an inbuilt wand are easy to buy. Everyone from discount stores to wedding specialist stores stock and sell them. But they do come with ditsy little wands that make ditsy little bubbles. They are also quite hard to manipulate for anyone who hasn't yet developed fine motor skills (children) or who has arthritic hands. You can buy bigger bubble wands that make much larger bubbles, which are great for photos, or you can make your own solution.
A good basic recipe for bubble solution is
100mls detergent
The detergent must not contain anti-foaming agents, so choose dishwashing liquid meant for hand washing. Morning Fresh or Fairy works well. If you use a cheaper, generic detergent it may be more dilute and you might have to use more.
900 mls water
50 mls Glycerol
Also called Glycerine. You'll find it in the cooking and pharmacy sections of the supermarket.

Mix together. Store away from sunlight. An older mixture (2-3 days old) will make bubbles that last longer than a freshly made solution.