Civil Celebrants and Clergy - what's the difference and does it matter?
by
Jennifer Cram
(01/12/2017 updated 25/10/2019) |
Categories
: | Celebrant |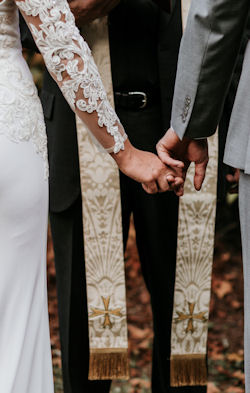 The Marriage Act differentiates between Clergy and Civil Celebrants in what they can and can't do. So, what is the difference between civil celebrants and clergy, and, if you are planning to marry, does it matter?
The most basic difference is that Civil Celebrants can conduct personal and personalised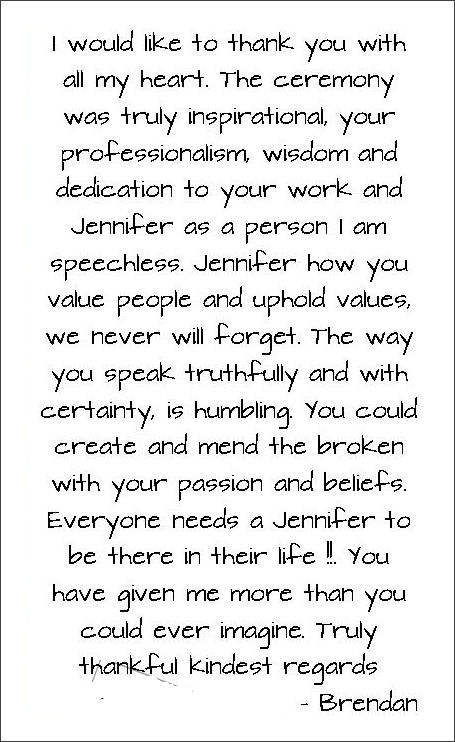 marriage ceremonies anywhere in Australia, indoors and out, 24/7, in public or private spaces. Clergy, on the other hand, are restricted to conducting services, approved by their denomination, within the rules of their denomination. All ordained clergy can conduct such marriage services, but only those licensed to do so (by their denomination putting them forward to the Registry Office in their state) can conduct a religious marriage ceremony that is also a legal marriage. ALL legal marriages are governed by the Marriage Act, a secular Act that, to coin a phrase, allows religious entities to solemnise marriages on what is basically and outsourcing arrangement!
Clergy are permitted, as employees of their denomination, to refuse to marry couples who do not comply with the tenets of that religion. If you are divorced, wishing to marry someone of the same sex, not an adherent of the religion or a member of a particular congregation, not baptised, not confirmed, living "in sin" together, or an ordained priest may be grounds on which a clergy person is not permitted by the particular faith to marry you. Not all religions ban marriages on the grounds of all of the above, but some do.
So what is the effect of a clergy person deciding to "resign" from being licensed because he/she does not approve of marriage equality? Basically, for most marrying couples, nothing much, given that 76% of legal marriages in Australia last year were conducted by civil celebrants.
For adherents of that denomination who are parishioners, of course, what it means is that they cannot marry legally in church. But they can marry legally in a civil ceremony conducted by a civil marriage celebrant or at a Registry Office or Courthouse and then subsequently have a church marriage service or blessing service as long as
they inform the clergy person that they are already married
no legal paperwork is done and no certificates issued
that church service is not registered as a legal marriage