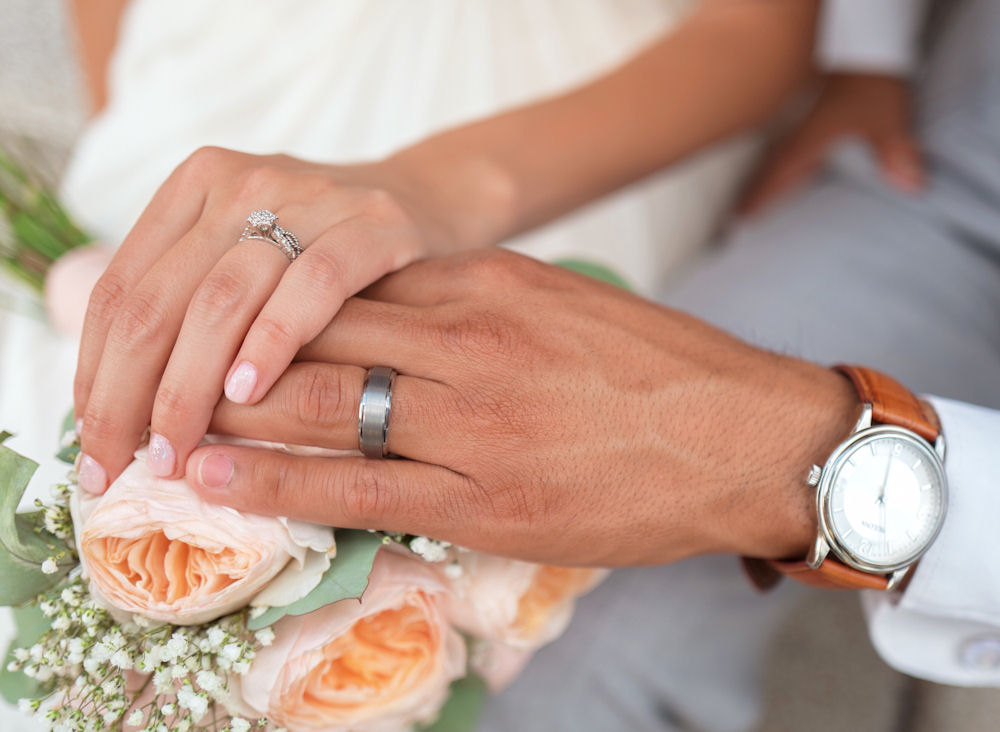 In the movies, and in celebrant rants, it is always late brides cop it. Of course, brides do arrive late on occasion, this is more likely to be because the hair and makeup people run late, or the photographer decides that a few more photographs are more important than the guests, than a bride being selfish. Thankfully, neither of these things happen often, though I once did have a bride arrive two hours late for her Valentine's Day wedding, leaving guests (and me) standing in the sun, while excuses about traffic were relayed. Subsequently I discovered that the photographer had decided to do a whole "styled" photo shoot with the large bridal party draped on and around vintage cars. That was the last time I waited for a late bride! As long as both of the marrying couple are there for the legal bits, there is no legal reason not to welcome the guests, and even tell their story without them being present!
In the real world, however, it is not uncommon that guests are late. Which leaves me, as your celebrant, and you, the marrying couple, in an unenviable position. Exchanging your vows in front of a lot of empty seats, or starting without your parents, grandparents, close and special friends and relatives, or even members of your wedding party, is not something that anyone wants to do. After all, having those people miss your ceremony, or come clomping in half way through it, is not something that is going to do much for your ongoing relationship. But having people wander in half way through the ceremony, particularly in a chapel where it is impossible to just sneak quietly in, does nothing for the look and feel of the ceremony, either. And in the current heatwave conditions, having other guests or your celebrant suffering heat-illness because they've been waiting around in the heat, is going to do nothing for the happy atmosphere. Having someone collapse and needing to be carted off in an ambulance will put a serious dent in your plans.
How to make sure guests know to be on time

out



Tell them the start time more than once
Obviously you're going to put the start time on your invitations. But if you have a wedding website, put it on there too. And send email updates or do Facebook posts about things that mark milestones towards the wedding. For example
Today we met with the people who are going to style our ceremony space. We can't wait to see how the gorgeous chairs we've chosen for the ceremony look on the day. Don't forget, your bottom will need to be on the chair we've hired for you by 3.00 pm which is when the ceremony will start!

Consider the format of how you convey the time
While it isn't formal etiquette, neither is being late, so in my book it is perfectly acceptable to add emphasis such as 3.00 pm sharp, The ceremony will commence promptly at 3.00 pm , or 2.45 pm for 3.00 pm start.

Be blunt and personal
If you know that someone who is important to you has a habit of being chronically late, regardless of how important or formal the occasion, be direct. Tell them that the ceremony will start, regardless of whether they are there or not. If you are uncomfortable about doing that yourself, delegate someone influential in the circumstances to deliver the message. Your parents, the best man/maid of honour, or someone close to them.

How to make sure your guests will be on time

out



Provide explicit detail about travel routes and parking
I've had several occasions where someone was terribly late because they "got lost". Detailed information about how to get to the venue (personalised for Mr or Miss Unpunctuality, if necessary) with travel time and heads-up about major sporting fixtures or other events happening along the route on the day, is a really good idea. You can't always trust GPS. Explicit directions about where to park, information about how to get from the car park to the ceremony site, with approximate walking time, and warnings about alternatives if the car park is full when they get there can eliminate the commonest reason for people being late, not factoring in the time it takes to find a spot and then make their way to the ceremony site.

Give them information about all the transportation alternatives
In addition to information useful for anyone driving to your wedding, for out-of-town guests give them information about local, reliable taxi services and public transport from where they are staying to the ceremony venue. A personalised mud map never goes astray. Nor does information about anything that might hold them up.
Use group pressure tactics
Arrange ride-shares, group arrivals, anything that will make sure that Mr or Miss Unpunctuality will travel to the wedding in a group that will leave without them if necessary. A bus is a good idea - with strict instructions to the driver. RBT and parking are always good justifications for such arrangements.

How to make sure your witnesses and wedding party are on time

out



If your witnesses are not part of your wedding party - and choosing grandparents, the friends who introduced you, or someone else is a lovely, gracious way to honour them - if they are late you have a legal issue. As your celebrant, I need to know who those witnesses are, and be sure that they are present. And naturally, you want your wedding party to be there to support you. That's why you chose them.

Have the wedding party get ready with you
Generally speaking, this is the way it is done. They help, and they are in your preparation photos. And you all set out for the ceremony together
Communicate the consequences
Occasionally a member of the wedding party will be flying in, the plane may be delayed, or, for logistically reasons, they are coming straight to the ceremony. And your witnesses may not be part of the inner circle who are getting ready with you. So you need to make sure that they know that, if they are not present at ceremony time, the ceremony will go ahead without them, and substitute witnesses will be used.

Have a Plan B
Your witnesses just have to be adults who are sober and present at the time. So have a back-up plan if you think there is any likelihood that one or both of your witnesses will be late. And make sure that your witnesses know they will be bumped if they are late. Last minute substitution for late bridemaids or groomsmen isn't a practical proposition, because they will be wearing your carefully chosen and coordinated wedding clothing. But, swapping out their role and special duties is absolutely doable. Whether it is holding your bouquet, presenting the rings, doing a reading, or something else, we can organise a last minute substitution. I'm always available to do the reading. Bouquets can be handed to someone seated in the front row. Rings can be presented by someone else. Not a problem.
Of course, all of the above does require that you, the marrying couple, are ready to start the ceremony promptly. You don't want cranky or unwell guests.

Thanks for reading.