The Rose Ceremony

by
Jennifer Cram - Brisbane Marriage Celebrant
© (21/02/2022)
Categories:
| Wedding Ceremony | Wedding Rituals |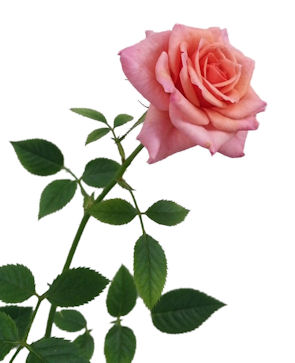 Roses have been incorporated in weddings in a variety of ways for a very long time. Bouquets of roses are a popular choice for both bride and bridesmaids, as are rose boutonnieres for the men in the wedding party, and other significant males. While roses in corsages for the mothers and other honoured female guests are almost standard.
Rose petals have been showered over couples for centuries, and the rose petal toss has become even more popular since most venues put a ban on the tossing of rice or confetti.
Adding a Rose Ceremony, where roses are exchanged or given as tokens of love and appreciation, a ritual that is a relatively recent invention, will add a touch of the unexpected to your ceremony.
Why roses?

The rose is intricately connected to our idea of both love and beauty. It has a special place in both spiritual traditions and folklore throughout the centuries and across many cultures.
The rose is associated with many goddesses in the ancient world, including Venus/Aphrodite, the goddess of love, and also with Cupid. So it is no wonder that while, for thousands of years, flowers have been incorporated in wedding ceremonies as symbols of fertility and to ward off evil spirits the rose has a special place in weddings as a universal symbol of love.
What is a rose ceremony?

The rose ceremony is a sweet little ritual that takes place during a wedding ceremony.
There are two common versions of the Rose Ceremony
The couple give each other a rose, usually after they have exchanged rings

The couple give their mothers a rose, usually early in the ceremony

In both cases the words that accompany the giving of the roses are very important.
While many celebrants offer a "standard" version, there is is no 'correct' way to structure or interpret either type of rose ceremony. I create the specifics of the ritual and the words that go with it individually for each couple, taking into account your family circumstances and your vision for your ceremony.
What colour should the roses be

Different colours of roses have come to signify different aspects of love.
Red roses signify passionate love, so choosing red roses is appropriate when it is the couple who are exchanging roses. Pink roses, on the other hand, signify tender, true love, so many couples choose pink roses to give to their mothers.
But it is a personal choice. I've even had a couple exchange black roses!
Real or silk?

I tend to answer that question with something along the lines of whether they are fresh or artificial, the roses will be real. A certain amount of practicality might come into your choice. If you need roses that will travel, will last, can be kept, and won't wilt in the heat, go for silk. If you have a great florist and heat and timing/travel won't be a consideration, fresh might be the choice you make. It is up to you.
On the side of silk, though. I've had couples choose to exchange silk roses at their wedding and then later at a renewal of vows, and also bring them out for using in the naming ceremony of their child. We can make any or all of that work.
The Rose Ceremony - The Couple

On the surface, the exchange of roses by the couple is a simple expression of feelings and intention. But it can also establish the foundation for an ongoing tradition of loving communication between the couple
The Rose Ceremony - The Mothers

This works best when it happens as a surprise to the mothers. I like to do it early in the ceremony, as an acknowledgement of love and nurturing when paying tribute to the parents and asking for their blessing on the marriage. Giving back to the parents is much nicer than the parents giving their child away. I also suggest that the couple attach a note to the rose, to be read in private later. So the guests see the rose, hear a few words of gratitude, but the detailed thank you is a private moment that can be kept forever.
Men can be presented with roses too!

Why stop at your mothers? Double up and give your parents roses - either one per couple or one each. I've seen many a father tear up when acknowledged in this way.
Here is an example of what I said at one wedding:
[Name] and [Name] you have brought your parents both great happiness and great challenges. Their love did not diminish as they met these challenges. That is the great lesson you can bring into your marriage. As you embrace one another in your love, so too do you embrace the families which have been brought together on this happy occasion. As a token of your gratitude for your families, I would like to ask you to offer these symbols of eternal love, these roses, to your parents.


More about roses in weddings



Thanks for reading!