The Shocking Truth about Wedding Dresses
by
Jennifer Cram Brisbane Marriage Celebrant
© (22/08/2016)
Categories: | Wedding Attire | Wedding Budget |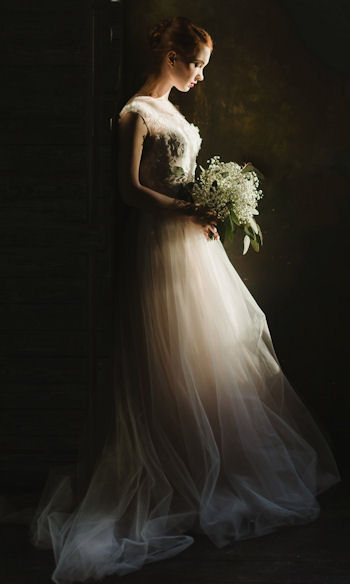 More and more couples are considering the impact their wedding is having on the environment and are making decisions driven by their wedding's carbon footprint. This can involve making sure that flowers are in-season so they can be locally sourced, being eco-friendly in their choice of transportation, having ceremony and reception at the same venue to eliminate travel between two sites, and even specifying soy ink and recycled paper for paper products such as invitations, place cards, and menus.
But the truth is, the single largest contributor to the huge carbon footprint that the average wedding in Australia has, is most frequently the wedding dress. Even if you order your dress from a bridal boutique, odds are that the dress is produced on the other side of the globe and then shipped here. The environmental impact, not just of the travel, but also of the production of the fabric, is huge.
So how do you have a unique dress, the dress of your dreams, while still taking a responsible approach to the impact your wedding has on the planet?
One word - Upcycle.
A pre-loved wedding dress can be purchased, passed down in the family, or made using fabric and trimmings from previously worn wedding gowns.

A seventies or eighties gown with big puffy sleeves and frills (think Princess Diana) can, through skillful alteration, become the sleek modern gown of your dreams.

The trick is to see the potential, look closely at the fabric, and find a seamstress who can work with the gown.

Or, as everything vintage is new again at weddings, a small amount of alteration so that it fits you perfectly, can deliver a very authentic vintage look.
PS
: Upcycling is very kind to the wedding budget too
Thanks for reading!