12 Things Coronavirus Won't Stop You Having in Your "Rule of Five" Wedding
by
Jennifer Cram - Brisbane Marriage Celebrant
© (04/04/2020) |
Categories:
| Wedding Ceremony |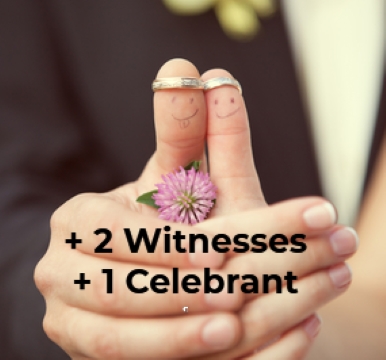 NB: The restrictions have changed, and continue to change. However, restrictions are still in place. While limits on numbers who can be physically present at your wedding differ from state to state and region/suburb/area depending on the current situation, and can change at any time, social (physical) distancing is a universal requirement.
Since the "rule of five" restrictions on weddings were announced by the Prime Minister
(back in March)
as part of measures to slow the spread of COVID-19, numerous other restrictions have been announced by various states and territories. It feels as if every day there is a new restriction
or a change to an older one.
So it is perfectly understandable that there is a lot of confusion about what you can and cannot have for your wedding. And it is understandable why there is a widespread belief that a "rule of five" wedding is limited to the legal requirements only.
Rule of Five wedding restrictions

out



A "rule of five" wedding means that the following restrictions apply
only the 5 people required for the marriage to be legal can be present. These are the two of you (the marrying couple), your 2 adult witnesses, and your celebrant
the 5 of you must be physically in the same unbroken space
that space must be a minimum of 20 square metres to fulfil the space allocation requirement of 4 square metres (the size of a king-size mattress) for each of you
you must maintain social distancing between those present who don't live in the same household
However, the good news is that there are so many other things that are not restricted.

12 things you can have for your "Rule of Five" wedding ceremony

out



You may have your ceremony anywhere that fulfils the space allocation requirements and is not otherwise restricted
This means you can have the ceremony at home, or in your front or back yard, but you can also have your ceremony in a park, at a venue. At the moment of writing many public places, including beaches, are restricted, and those restrictions can change day by day, so it is advisable to keep checking.

You may have your ceremony any time of the day, or night

You may have your ceremony videoed and/or photographed

Your witnesses can take photographs or shoot a video while the ceremony is going on.

A professional photographer can also be one of your witnesses, as can a professional videographer, and they can take photos or shoot footage at the same time

A professional videographer can set up a camera on a tripod before you arrive, set it going and return after the ceremony to retrieve the camera. Pro-tip: you will need to be able to provide the videographer with exact details of where you will be standing for the ceremony. The easiest way of achieving this is for your videographer to meet your celebrant on site (legal meeting between two people in a public place), set up, and then leave.

You can invite as many people as you like to your ceremony, via live streaming
Most of us have access to some sort of affordable technology that allows us to share what we are doing with others in real time. Some preparation is prudent. Check connectivity, and the reliability of the connection at the place you intend to have the ceremony. You can hire a professional to supply and set up what you need, but that person would need to leave unless they are also a witness.

Your loved ones can phone it in
If your loved ones are not able to be present to give their blessing to your marriage, or participate in your ceremony in other ways, they can do so on the phone or over live streaming software.
You can have music
Obviously not wildly loud music, but your choice of music and a bluetooth speaker, and you're good to go. Live music is not an option - unless one of you or one of your witnesses has a portable instrument like a guitar, violin, or flute. But, given how far the sound travels, you could possibly find a bagpiper who can provide music from afar, coordinated via text!
You can make personal promises/vows
The ceremony is not restricted just to the two legal components (the statement that the Celebrant has to make and the legal words you each have to say to create your marriage. You can make personal promises. And, with no guests to get restless, they can be as long as you like. I do have some advice, though. Don't make them a surprise to one another. Use the extra time that being in lockdown have given us all to work on them together, negotiate what you will both promise, because what you are doing is setting goals for your marriage.
You can exchange rings, or not, as you wish
Exchanging rings is not a legal requirement. You will be just as legally married whether or not you exchange rings, something else, or nothing at all. For many of us, actually going out and purchasing forever rings might be difficult. So many shops are closed. But check out your local small independent jeweller. They could use the business. If you do have forever rings, wonderful. If you don't, you can do something fun and temporary - the only limit is your imagination. I've had couples ties red string on one another's fingers, exchange fun big OTT plastic rings, rings made out of keyrings with a small silk flower attached, rings made from plaited grass, etc etc. If you do that, or skip the rings altogether, and you plan to have a big non-legal wedding or celebratory party when we can legally gather in large numbers again, your rings can be a feature. Even if you're not having another ceremony, exchange rings and make ring vows to one another just before you cut your cake at .your party. (Of course there will be cake!).

You can include a ritual
Some rituals will be easier to include than others. It would be wise to choose a ritual that


requires only the two of you to participate
doesn't involve anyone else handing you something

but don't dismiss a ritual out of hand just because it has always been done in a particular way. For example, handfasting always involves at least one other person to place and tie the cord/ribbons, but I've developed a workaround.

You can stand next to one another, hold hands, and kiss
Assuming that you are living together! Your celebrant, and your witnesses will need to keep their distance, unless they are also living in the same household with you.
You can wear whatever you like - dress up, dress down, wear fancy dress, whatever!
By all means wear the beautiful wedding dress you chose with your much bigger wedding in mind. And get double value by wearing it again when you can have your non-legal big white wedding and/or party. Or wear something else.
You can carry a bouquet, and pin on a boutonniere
Florists, bless them, are still working and providing flowers.

Acknowledge the situation - or ignore it
I've had couples do both. And, funnily enough, acknowledging adds fun and joy. I hand the certificate at the end to one of the marrying couple using a fencer's lunge and outstretched arm, with the recipient also reaching across to take it. Lots of laughs and great photos. Do the photo thing with everyone standing with outstretched arms, but not touching. I also use a long piece of dowel to point out where each person needs to sign without moving in close. Including these measures in your photos will provide a great visual reminder and talking point as you explain these extraordinary times to children, grandchildren and others. Imagine the fun when the photos are projected at your 50th anniversary celebrations.

Your marriage will be registered as normal

out



As your celebrant, it is part of my statutory obligation to forward your marriage details to the Registry Office for registration.


Don't forget that all the important things haven't changed

ost



Your love
Your commitment to one another and your marriage
The requirement to give a minimum of a clear calendar month's Notice of your Intended Marriage
The requirement to prove your date and place of birth and your identity to your celebrant by showing official documents
The requirement to prove that you are free to marry by showing your divorce certificate or the death certificate of your former spouse
The requirement to make and sign the Declaration of No Legal Impediment to Marriage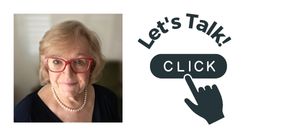 <
previous
|
contents
|
next
|
get in touch
>