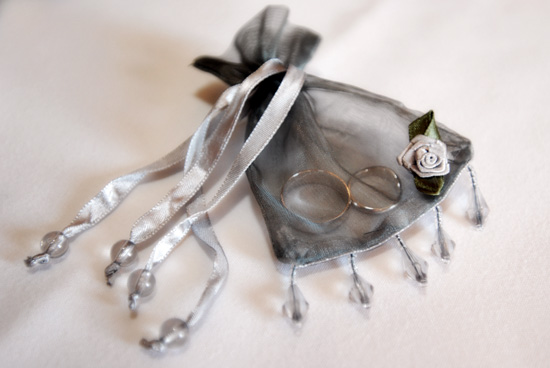 When planning a wedding ceremony, one of the things we give attention to is that iconic moment when you exchange your wedding rings. Exchanging rings during the ceremony is not a legal requirement. For various reasons some couples choose not to, but if you are going to include this ancient and much-loved tradition I spend some time talking to you about how to ensure that the action is photogenic. I also discuss what to do with your engagement ring. And we talk about the various additional rituals that feature your wedding rings and decide whether one of these would be an appropriate inclusion in your ceremony. And I can never resist having a quick chat about cleaning and protecting your precious rings.
But that was all before we had to consider the coronavirus (COVID-19). One of the more common questions I am asked at the moment is whether rings are still allowed.
Can you still exchange rings during your ceremony?

Under current advice about social distancing and standing at least 1.5 metres away from one another, putting a ring on your best-beloved's hand would be a physical impossibility. Practicality, however, has recognised that people who live in the same household will be in closer contact. So, if you are currently living together, standing close together and exchanging rings during your wedding, is doable. Just as long as the rest of us keep our distance from you, of course.
If you are exchanging rings, how do you manage that?

out



If you are cohabiting, you would exchange rings as normal - each putting the ring physically on the other's hand. But what you should not be doing is having someone present you with the rings. With other attendees restricted to your celebrant and your two witnesses, there's not much choice, anyway. You will need to manage the rings, yourselves
Each holding the other's ring until the point of exchange, or
Having the, rings available nearby, ready to be picked up. A couple I recently married just put the rings on the verandah railing next to themselves.
If you are not living together in the same household, and therefore need to maintain the 1.5 metre distance between you, you will need to be more creative. Here are some suggestions
Place the rings at a distance where each of you can step over, pick up your own ring and step back into place ready to place the ring on your own hand as your partner says their ring vows. While that might seem a bit weird on first consideration, if you think of the ring as a gift from your best-beloved (which it is), and think about our normal gift-giving custom where you are handed your (wrapped) gift, and you open it yourself, it isn't that weird after all.
Pass the rings across to one another using something that allows you to maintain your distance. So the ring could be tied with a ribbon on to the end of a stick. Or, if you are lucky enough to have a backyard pizza oven, be put on a pizza paddle (I would suggest using something to make sure that the ring doesn't slide off. At a push, a frying pan might work too, as would a nicely decorated grabby stick!
Warming of the rings - something to avoid

out



One of my favourite wedding rituals is Warming the Rings. There are a number of ways to do this, but generally speaking the rings are put into a bag and passed around hand to hand among the guests. I have always preferred to use an organza bag that allows guests to see as well as feel the rings. The potential for spreading the virus is obvious. So, for the foreseeable future, this ritual should be avoided.
However, that doesn't mean you can't hold your rings up, before you put them on, and ask those present (your two witnesses) to send good thoughts and wishes towards your rings.
Keeping your rings coronavirus free
out



It is part of the normal routine of wedding preparation to take your engagement ring back to the jeweler for a good clean and, if white gold, re-plate. But what about day to day - both before and after your wedding?
My grandmother used to always clean her jewellery – particularly her engagement ring and her wedding ring – in gin. I've always just soaked mine in a little dishwashing liquid (diluted). So, when the whole question of coronavirus and hand hygiene became a talking point, I did a little research on keeping rings coronavirus free.
The obvious one is to stop wearing them, along with your watch and any bracelets, on a day to day basis something I hadn't thought of until the hand washing advice became more detailed. The virus remains on shiny smooth surfaces for longer than on some other surfaces. At least 3 days (72 hours).
Luckily, most jewelery is pretty hardy, so you can use substances that get rid of the virus on it. But you do need to know what your ring's metal is, and the stone type. Solid gold, solid platinum, and diamonds, rubies, and sapphires can cope with household isopropyl alcohol or hydrogen peroxide. Some other stones, such as opals, can't cope with anything much. And rhodium plated white gold also poses some challenges. So be sure to consult your jeweller.
For most rings, good old soap and water and hand sanitiser also work, but just washing your hands or rubbing hand sanitiser on your hands will not sanitise the jewelry itself. Engagement rings, wedding rings set with gems or with carved detail can harbour germs hidden within the inside surfaces, so you need to clean jewelry separately. You can, as I do, use dish detergent. But you must use a jewelry brush and give the rings a good scrub.
Everyday ways to protect your precious engagement and wedding ring

Apart from the infection control aspect, there are everyday activities that can damage your rings, particularly your engagement ring, so it would be wise to take them off when you are doing any of these activities or chores
When cleaning
Besides the danger of the dirt you're cleaning away landing up in crevices in your ring, many cleaning products are not jewellery friendly

When doing DIY projects or gardening
Most tools have the capacity to scratch precious metals, paint can clog up the setting, and then there is dirt and grime

When working out
While walking or jogging won't do anything much more than make your rings sweaty, anything more vigorous, particularly if you're lifting weights, can create pressure on the metal and distort your ring.

When swimming
Salt water creates a film on the ring. If your ring is rhodium plated white gold chlorine and other harsh pool chemical will strip the rhodium. And cold water tends to shrink your hands, making it much easier to lose your ring.

When applying creams or lotions
The quickest way to make the stones in your rings look dull and lifeless is to wear them while you're applying lotions or creams.

When sleeping
The weight of your body against your hand can reshape your ring over time and this will loosen the stones. It's expensive to fix.
Thanks for reading!