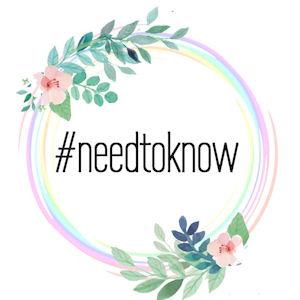 The Marriage Act is very clear. There are certain things a celebrant has to ascertain, and some that you have to provide proof of. To create a ceremony that is authentic to you, independent authorised celebrants will ask you questions to get to know a bit about you and about your wishes fr your ceremony.
However, there are also a number of things that, despite people's assumptions to the contrary, your celebrant does not need to know.
Whether you are in love

All your celebrant needs to ascertain is whether both of you understand what marriage is and whether you are marrying willingly and of your own free will. Whether or not you are in love is immaterial.
Whether you plan to live together after marriage

The Marriage Act lays down no requirements for what you do after you say
I Do
! Other government authorities may take an interest. For example, Immigration may investigate you if one of you is not a citizen or permanent resident, or Centrelink may re-assess your eligibility if one or both of you receive some sort of benefit, but what you do after marriage is not your celebrant's business. Australia is highly unusual in that there is no legal requirement for a marriage to be consummated in order to validate it. Once you are married the only way out is divorce, annulment on grounds of non-consummation does not happen here.
Whether you intend to have children

While certain churches might ask about your plans to have a family, no celebrant needs to know.
Your visa status

There are no visa requirements attached to marriage in this country. Unlike some other countries, you do not require a special visa to enable you to be married here if you are not normally a resident. So whether you are an Australian citizen, permanent resident, or here on a temporary visa of some sort, is irrelevant. In fact, there is nothing in the Marriage Act to stop you getting married even if you are here illegally. Obviously that's not a good idea. It is worth noting that marrying an Australian citizen does not automatically grant you the right to remain here.
Previous relationship history apart from legal marriages

It is a legal requirement that you declare all previous legal marriages and that you produce evidence of how your last marriage ended. Previous de facto relationships and anything about your sexual history, is your private business. Your celebrant does not need to know and should not ask. It's the paperwork that's the operative thing. Birth certificate, photo ID, divorce certificate, death certificate of previous spouse. Anything not on those bits of paper doesn't need to be disclosed or explained. Your celebrant also doesn't need to know if you are transgender.
Ability/Disability/Medical History

It is also up to you to choose what you disclose if you have a disability or a medical condition. In some cases, sharing will make sure that your needs are accommodated, but it is not a legal requirement. However, where there may be a question about your capacity to give real consent, then your celebrant may need to ask for a medical certificate. But that's a very rare circumstance.
Criminal history

Your past criminal history, or lack of it, has no relevance to getting married.
The 3 things your celebrant has to be sure about

It is an offence to officiate a "void marriage", i.e. one that should never have taken place because it was unlawful for the couple to marry. It follows that there are three things that your celebrant has to know in order to make sure that your marriage will be lawful.
That you are both old enough to get married
Australian law requires that you must be at least 18 years old in order to be married without special court dispensation

That you are free to marry
There are two aspects to this. The first is that any previous marriage has ended, either by a legal divorce (proven by producing a divorce certificate that certifies that your divorce has become final), or by the death of a former spouse (proven by producing an official death certificate). The second is that you are not in what is called a "prohibited relationship" with one another. What that means is that you are not closely related by blood or adoption. You cannot marry a direct ancestor (parent, grandparent etc) or a direct descendant (child, grandchild, etc). Nor can you marry a whole or half sibling.

That you are marrying freely and willingly and no one is pressuring you or forcing you into the marriage in any way.
Further information

Thanks for reading!