Getting Married When You Have a Disability
by
Jennifer Cram - Brisbane Marriage Celebrant
© (19/08/2021)
Categories:
| Inclusive Weddings | Wedding Legals |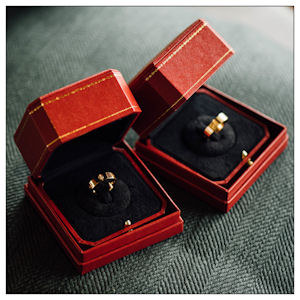 NO DISABILITY OR DISEASE WILL PREVENT YOU GETTING LEGALLY MARRIED IN AUSTRALIA
And Yes, I AM shouting that from the rooftops. Let me say it again.
There is no disability or disease that will prevent you getting married in Australia.
The only requirements for marriage

There are three requirements for marriage in Australia
You must both be at least 18 years old
You must be free to marry, that is, not married to any other person or closely related to the other person by blood or adoption (first cousins are fine, ancestors, decendents, and siblings are not)

You must give real consent, that is, you understand what marriage is and are marrying of your own free will and no one is forcing, coercing, or tricking you into the marriage
Workarounds

Whatever your disability might be, if necessary there are workarounds that will accommodate your needs while still complying with the requirements of the Marriage Act.


Related information

Thanks for reading!