| Celebrant | Wedding Ceremony |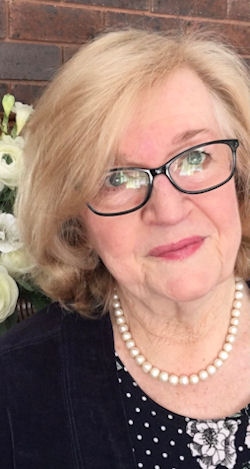 In Australia, there are three different ways you can get legally married. You can be married by a clergy person who is licensed to solemnise your marriage according to the rites of the religious denomination they are part of. You can be married by an officer of the state or territory in which the ceremony takes place. Or you can be married by a civil marriage celebrant authorised by the Attorney-General.
All of them require couples to comply with the requirements of the Marriage Act. All of them will do the job of changing your legal status, but there are significant differences in where and when you hold the ceremony, how to many hoops you have to jump through, how convenient it is to make the arrangements, and how much control you have over the ceremony. For most people, a civil celebrant wedding delivers the greatest variety of benefits, so here are what I regard to be the multiple good reasons to have a civil celebrant wedding.

The most obvious reason to choose a celebrant wedding

The most obvious reason for choosing to have a celebrant-led wedding is that, with some possible exceptions, you get to choose your celebrant. For a Registry Office or Courthouse Wedding it will be whoever is rostered on. In a religious wedding, it will whoever is the clergyperson for that church or temple. So, generally speaking, you can draw up specifications for the sort of person you are looking for and narrow it down from a short list of people who meet your requirements.
The possible exceptions are when the celebrant comes bundled with other wedding services offered by a venue or another wedding vendor, such as a photographer.
Your gender is irrelevant

Your gender is legally irrelevant to getting married, and those marrying you in a civil ceremony are required to respect that. This includes both authorised civil marriage celebrants and those who conduct marriage ceremonies in Registry Offices or Courthouses. While some religious denominations have no restrictions on clergy marrying same sex couples or non-binary or trans individuals, others prohibit such weddings.
Your conjugal status is irrelevant

As long as you are not still married to someone else, your current conjugal status is legally irrelevant to getting married. Civil celebrants and those who conduct marriage ceremonies in Registry Offices or Courthouses don't care if you've been married before, (though you do have to disclose that and provide proof that you are free to marry). While some religious denominations have no restrictions on clergy marrying people who are divorced, others prohibit such weddings.
You do not have to promise to have children

Australian law does not require a marriage to be consummated. And it definitely doesn't require you to have children. So neither a civil marriage celebrant nor personnel at a Registry Office or Courthouse will even mention it.
You get to influence your ceremony style and how it feels


,


You influence how your ceremony feels through your choice of celebrant. So whether you want a life of the party celebrant, or a celebrant who will keep the spotlight on you, a celebrant who fits a certain demographic, a celebrant who thinks outside the box, a celebrant who will deliver a traditional ceremony with a fresh approach, or any characteristic you can think of, you get to choose.
You get to develop a relationship with your chosen celebrant


,


When you get married in a church, the clergy person might be someone you've known for a very long time. It is not uncommon to be married by the person who married your parents, or, perhaps, baptised you. When you marry in a registry office you may well not meet the celebrant until the day, as your Notice of Intended Marriage may well have been taken by another officer.
When you choose a celebrant you spend time working together on the ceremony as well as the paperwork, so you have plenty of opportunity to get to know your celebrant, and for your celebrant to get to know the two of you, to develop a relationship.
You can marry 24/7/365

There are no systemic blackout days or strictly adhered to business hours!
If you choose to marry in a Registry Office or Courthouse, you will be restricted to business hours on normal business days, with the possible exception of Saturdays. You won't be able to be married on a public holiday, and there may be a close down for a period between Christmas and New Year, the traditional public sector shut down period. If you choose to marry in a church or temple, there may be strict rules around when weddings may be held, rules that are related to the religious calendar and to the timing of regular worship services.


You can marry anywhere you choose

Au



A registered marriage celebrant can marry you anywhere you choose within Australia. So that means any place, public, commercial, or private, in any state or territory and in Australian waters (so up to 12 km from the coast) and in Australian airspace. Heads-up if you're looking for an extreme wedding there are celebrants who specialise in those. Not me, though! However, I have married couples in backyards, private houses (including my own) parks, wedding venues, coffee shops, restaurants, and once in the middle of a turning circle in a cluster housing development.
Some clergy may be allowed to marry you in a park or other place, others are restricted to marrying you within a church building. Likewise, Registry Office and Courthouse celebrants can marry you outside government premises, but that will be within policy guidelines established by each state.
A celebrant has greater flexibility should your plans need to change

Au



Whether it's flood, or fire, or other such events, a reason personal to you, or last-minute health directives or restrictions imposed or lifted, because they are not tied to a particular venue, a civil celebrant is more likely to be able to accommodate last minute changes to your plans.
You have control over the ceremony length and content

Eas


Churches are required by the Marriage Act to use the liturgy approved for their denomination. You may have a choice between two alternative forms of service, and some minimal choice over which reading(s) you choose from a preselected list of scripture. You may also be allowed to include personal promises. Registry offices and courthouses tend to use a standard ceremony.
When you choose to have a celebrant marry you, you can opt to have less than the Registry Office ceremony - a legals only ceremony (mine are called
Married-in-a-Minute
TM
), a personalised ceremony, or a completely bespoke ceremony.
You can choose to express your own spirituality

In Australia civil marriage celebrants are not restricted to delivering completely secular ceremonies. But equally so, civil marriage celebrants are not allowed to impose religious content on you. You can choose to include expressions of belief, or spiritual or religious content, to the extent you wish.
Registry Offices and Courthouses, because of the separation of Church and State, deliver only secular ceremonies. Religious organisations deliver only religious ceremonies that express the beliefs of that particular denomination.
You can choose to have a completely secular ceremony

Civil marriage celebrants are very good at delivering totally secular ceremonies. Such a ceremony can still be richly symbolic.
You can acknowledge your heritage and culture

Because you have complete control over the content of your ceremony, you can acknowledge your heritage and culture in whatever way feels natural to you.
You can have as many or as few guests as you wish

chan



The number of guests you have (COVID-19 restrictions apart), can be constrained by the venue and the number of people the ceremony space can accommodate. When you have complete control over where you can hold the ceremony, you have complete control over the size of the venue, and you therefore have control over the number of guests.
You can involve as many other people in the ceremony as you choose

Only a celebrant-led ceremony allows you to involve as many people as you like in your ceremony. In a Registry Office or Courthouse, involvement of others will be restricted to serving as your witnesses, or perhaps to walking you down the aisle. In church, participation by others is generally restricted to walking you down the aisle, delivering a reading, standing up with you as bridesmaids or groomsmen, and being the legal witnesses. In a celebrant led wedding no such restrictions apply!
You can include animals and children

Because you have full control over where you marry, you can choose a venue that is animal-friendly and/or child-friendly, and you can include them in your ceremony in whatever ways are appropriate to your particular pet or pets and your particular child or children.
You can include creative rituals

The exchange of rings is the one ritual that you will definitely be able to include in your ceremony, regardless of who marries you.
Registry Office/Courthouse ceremonies, with their focus on efficiency and expeditious through-put, don't generally allow anything else. The rituals in church ceremonies are restricted to those deemed suitable for a service of worship.

No such constraints apply in a civil celebrant ceremony. You can involve your guests in rituals such as a ring warming. You can include your choice from a wide range of unity ceremonies. You can include a ritual associated with your heritage. You can work with your celebrant to develop an original ritual.

You can say what you like in your personal vows

In a Registry Office/Courthouse ceremony you may be restricted to saying only the legal vows. In a religious ceremony you will most likely be required to use the vows approved by the denomination. When a celebrant marries you, you will have to say the legally required vows, but you will also be free to write and make personal vows that are unique to you.
You can wear what you like

A certain standard of dress applies in Registry Offices, Courthouses, and places of worship. In a celebrant-led wedding you can wear what you like. So if you want to be married in your pjs or a bikini, that's fine. But we also love officiating when you are blinged up to the nines in formal "
Hey, we're getting married
" clothes.
No restrictions on photographs

Some churches restrict photos during the ceremony, or restrict how and where your photographer can move around or stand. I've not heard of any civil celebrant who does the same.
No mandatory marriage preparation classes

While all marrying couples must be given the government pamphlet
Happily Ever ... Before and After
, together with information about relationship education and support services, only those marrying in a religious ceremony may be required to complete a course of relationship education before being allowed to marry.
Thanks for reading!