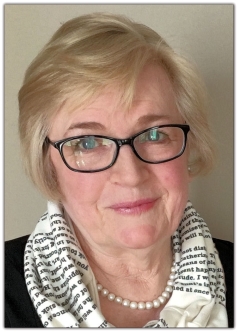 What does a celebrant do? And why do they charge for more than the half hour the ceremony takes? The easy answer is that a celebrant changes your legal status from not-married to married, which is a pretty big thing. Life-changing, in fact. And they do that by creating and performing a ceremony. But it certainly doesn't stop there.
When you hire me as your celebrant, you're getting a lot more than someone who will make sure you tick a few legal boxes, stand up in front of your guests, rabbit on for a bit, and then declare that you are married.
As you've probably already realised, from the minute you decide to get married, particularly if you decide to have a wedding (
Pro-tip:
you can get married without having a "wedding"!), you will be juggling incredibly complicated dynamics. And these can feel overwhelming because you are being pulled every which way when trying to please everyone. And this is where I come in.
I'll work with you to clarify your vision for your day

out



Whether you just want to get married quietly without any fuss, or are dreaming of the whole big white wedding experience, I'll listen to you, work with you to explore all of your options, and make sure that you know just how little the law requires.
There is no one "correct" way.
I'll put my Social hat on

out



I'll get to know you. In fact, so well that many's the time I've been asked if I'm a relative, or couples have told me that they've been asked how long they've known me. But I won't make you spend more time face-to-face with me than you want to carve out of your busy wedding-planning and normal lives.
I'll put my Counsellor hat on

out



Which means I'll listen to you in a completely unjudgemental way. I'll ask open-ended and leading questions. And I'll listen to your answers. I'll respect the immense trust you put in me and the insight your answers to my questions gives me into your relationship. So, I won't breach your privacy in any way.
I'll make creative suggestions about how you might deal with difficult situations
Lots of them. Both about elements in the ceremony and navigating expectations of others - particularly when it comes to ideas about traditions and religion. There are many ways to "give the nod" to both, without going full-on. I'm particularly good at acknowledging religious beliefs in ways that will completely go over the heads of your friends and family members who aren't believers. But we'll only incorporate those you choose. No ego here! Where you have difficult family dynamics there are ways to keep the peace without making it obvious. And where you've decided to just get married (without a wedding) we'll talk about how to manage that without getting everyone offside.
I'll give you ammunition to help you say "no"
One of the main reasons for having a wedding is to surround ourselves with people we know and love when we take one of the biggest steps possible. And it is a given that they won't all be on the same page when it comes to opinions as to what makes a "proper" wedding. I'll help you stick to your vision for your day by giving you suggestions of how to deal with expectations that don't fit with what you want - including I've even been known to suggest that you blame the celebrant!
I'll put my Ceremony Coach hat on

out



We'll work through the logistics
So we'll discuss everything from whether you're going to have a formal processional or just gather to start the ceremony, to every option of where to stand, who to involve, and who will say and do what.
It doesn't have to be the celebrant doing it all!
I'll work with you to create powerful vows
The centrepiece of any wedding are the promises the couple makes to one another. When you decide just to get married, perhaps in a legals only ceremony, I have a very broad approach, encouraging you to make personal promises as well as the legal vows that create the marriage. And I also have a failsafe method of writing vows that speak to the equality in your relationship - and, as long as you are willing to invest Five Minutes in the process, we'll get there.
We'll explore rituals
Which will include deciding whether any of them are "you", and how we should adapt to suit your personalities and your vision.
We'll make sure we eliminate even a whisper of gender role stereotyping that puts one of you in an inferior position

I'll put my Legal Coach hat on

out



To be legally married you are required to comply with
everything the Marriage Act demands
. Sometimes that is very straight forward. Sometimes there are complications. Which can be everything from one of you still being married, to not having the required identity documents. I've dealt with every possibility. So I can advise you as to what you need to do, and how to do it. Without it costing you a fortune. If you've gotten yourselves into a bit of a legal pickle in regards to your wedding, I will give you my best advice and do my best to help you fix it.
I'll put my Troubleshooter hat on

out



In fact, it will be firmly on my head throughout. I won't wait until something goes wrong. I'll make sure that we look at how things could go wrong and take steps to avoid it happening in the first place (for example, having a
really good Plan B
in place). But should something go wrong, on the day or in the lead-up to it, I'll be there troubleshooting for you.
I'll put my Stage Manager/Director hat on

ost



On the day one of my major responsibilities is to hold the space for the ceremony, to manage the logistics of the ceremony, to stage manage, to work with your other service providers (photographer, musicians, venue events coordinator, etc) and, if necessary to trouble shoot.
Whenever you need me to, I'll put my Mum hat on

out



Sometimes, when things get a bit overwhelming, all you need is a calm presence and someone who will give you a hug (literally if necessary) and assure you that you're doing fine and it will all work out. One of my brides recently said, in her toast no less, that the wedding wouldn't have happened without me putting my Mum hat on, keeping them calm, and on track.