Making Sure Your Wedding Service Providers are Legit
by
Jennifer Cram
(04/11/2019) |
Categories:
| Wedding Planning |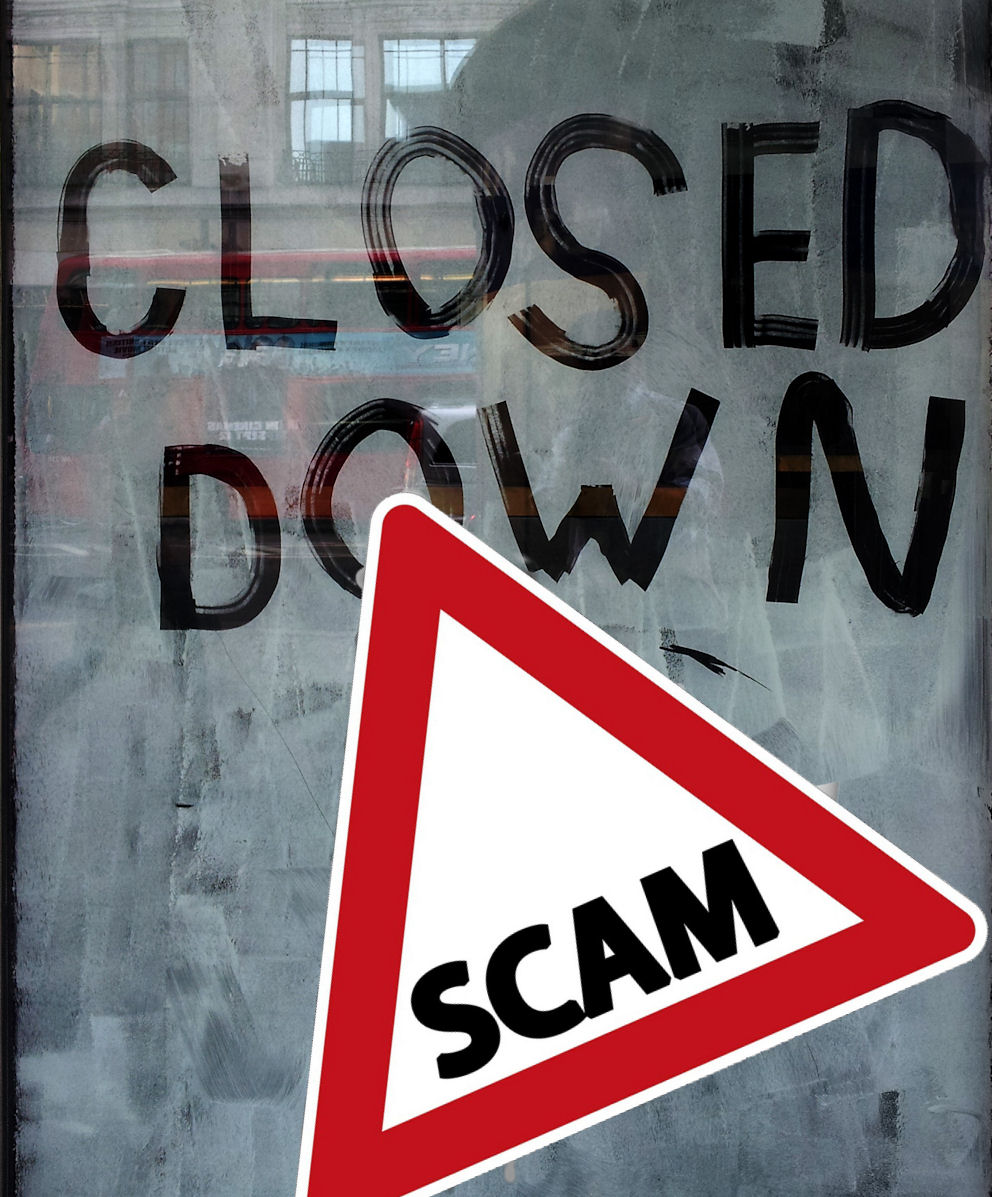 While you only need
one type of wedding service provider (a celebrant)
to make your marriage legal
, to pull off
a great wedding requires a team of other providers
, each with their own specialty.
Thanks to Australia's very strict laws around who can marry you, it is easy to check whether your celebrant is
duly authorised
.
Checking out your other service providers to make sure they are legit is a bit more complicated, but definitely worth the effort if you want to not only avoid disappointment on your wedding day, but ensure that they are going to meet your expectations.
To protect yourself, and your precious wedding budget requires doing your research and asking yourself a few questions.
It seems that stories about wedding businesses that were not legit pop up in the media with monotonous regularity. Vendors who didn't show on the day, who completely disappeared and were not contactable, or whose performance was significantly below par feature in these stories.
I haven't been able to find anything equivalent for Australia, but a recent report by Barclays Bank in the UK should be enough of a heads-up!
In the UK, one in six (17 per cent) of those married in 2018 were victims of a wedding scam
Of those one in ten (11 per cent) were forced to cancel their wedding at the last minute after realising they had fallen victim to an elaborate scam
Nearly one in six (15 per cent) fell victim on their actual wedding day.
'Phantom' photographers, florists and wedding planners are the most common wedding scams
Shopping for discounts and time saving deals has provided a lucrative opportunity for scammers to exploit
Falling victim not only ruined their wedding day, but many couples shared that it sparked a row with their partner.

Even if not a scam, finding out too late that your chosen wedding service vendor is just not up to the job is not something anyone would wish on you.
Is the business licenced or registered?

out



Unlike the well-regulated trades, apart from food businesses and those selling/service liquor, most small businesses in the wedding service industry are not regulated and therefore are not required to be licenced.
And sole trader businesses, partnerships, and trusts, are only required to register a business name if not trading under their own name. And it is not mandatory to register an Australian Business Number.
Likewise, anyone can register a
.com
domain name. But to register a
.com.au or a .com.net
domain name requires proof of the activity.
com.au is intended for Australian businesses, companies and incorporated bodies. Most Australian businesses use this type of domain.
net.au is intended for commercial entities, such as companies (registered with Australian Securities Investments Commission (ASIC) and businesses (registered with state governments). It is most often used by companies with an information technology (IT) focus
So, basically, anyone can set themselves up as a sole trader, set up a Facebook page, or even a .com website, and go. However, if the business has some or all of the following, it is a reasonable indication of a business mindset.
An ABN (should be published on everything to do with the business)
A registered Domain Name (preferably a .com.au or .com.net one)
A registered Business Name
A Business Licence

Is the business insured

out



Any business operating in the wedding industry sphere should, at minimum, have Public Liability Insurance. Where you are dealing with a professional (your celebrant), that person should also have Professional Indemnity Insurance.
What's the difference?
Public liability insurance can cover compensation claims for injury or damaged to property caused to a third party in connection to your business. For example, if a customer slips and trips while on your venue's premises
Professional indemnity insurance can cover compensation claims associated with providing advice or recommendations to clients. For example, if that advice has caused a loss.
Are Reviews and Recommendations positive?

out



Where possible, look for independent reviews and recommendations. Look for consistency over a period of time. And look for specific mentions of things that are important to you.
Does the business have a portfolio?

out



Wedding Service Businesses who deal in visuals - decor, styling, hair and makeup, etc should have be able to show you photos that clearly display their work. Look for breadth as well as depth as an indicator of experience and of how flexible they are with different styles.
Photographers and videographers should be able to show you examples of how they have shot an entire event, not just selected shots.
While cake makers and caterers should be able to show you photographs that give you an overview of whatthey produce looks like, nothing beats a taste test!
And where privacy of clients is an issue, such as with celebrants, nothing beats a good look at their blog, and a great discussion that explores breadth, depth, and variety of the ceremonies they have officiated.
What about Professional Memberships and Accreditations?

out



Most Wedding Service Business types have a relevant professional association. Some of those associations have strict membership requirements. Some may also accredit members. For example, an Accredited Professional Photographer is a photographer who doesn't just claim to be a "professional" but earns that title by successfully completing the rigorous AIPP accreditation process.
The wedding industry has a low barrier to entry. So you can set up as a hobbyist in the blink of an eye. Legit wedding service vendors are likely to hold professional accreditations and memberships in industry-specific associations. Belonging to an Association is an indicator of commitment to and investment in the industry, so membership is a good sign, but may not necessarily be an indicator that a specific vendor will meet your individual requirements, so it is best not to rely on professional membership as a stand-alone measure of quality.
And what about those "10 best xxxxx in zzzzz"? Take them with a pinch of salt. Generally these are lists drawn up by specific directories for which the business has paid a significant annual advertising fee. That's not to say they aren't great. But equally so, someone who hasn't paid to be featured on that directory isn't necessarily not as great!
Is it all too good to be true?

out



There's a lot of truth in the saying
"If it sounds too good to be true, it probably is" . This particularly applies to price.
Fraudsters, or those with little experience wanting to build a portfolio, will often lure people in with heavily discounted prices. While price may pique your interest, do your due diligence and check out everything else.
Does this person walk the walk as well as they talk the talk?

out



With so many businesses advertising online, and the rise in wedding-industry-focused coaching business, it is quite easy to talk the talk convincingly. Only a conversation in which the person you are talking to responds to your wants, needs, and ideas, how they answer your questions, and what evidence they can provide of knowledge, skills, and creativity, will allow you to gauge whether they can walk the walk as well as they talk the talk.
Will this person/business work well with the rest of the team?

out



Planning a wedding is not a solo enterprise.
It is a team effort.
So it is important that your various vendors work together as a team to achieve the best outcomes. However, that doesn't mean that you need proof that they've worked together before, or even that the one business refers the others. But you do need to be confident that each of your vendors is considerate of others, has an eye on the bigger picture, and is flexible.
One very important question to ascertain is whether the person you talk to is the person who will actually do the job, and if not, what quality control processes are in place.



What is my Gut Feeling?
out



Your gut (intuition) picks up signals that your conscious brain may miss. So trust negative feelings above all else
, even if everything else seems to check out.
But on, the other hand, don't let liking the person over-ride other considerations.
Get Everything in Writing
out



Regardless of everything above, your best protection is a proper contract that covers everything in writing.