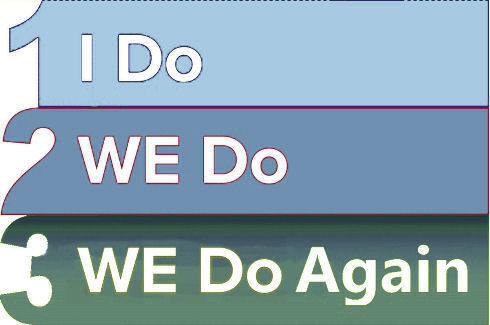 One of the questions I am asked more frequently, in the light of concerns about the impacts of the COVID-19 virus, is whether a marrying couple can have more than one wedding.
The simple answer is
Yes
, but also,
That Depends
!
Yes
, you can have as many wedding ceremonies as you like, but
That Depends
on only one of them being a ceremony that creates a legal marriage between you.
What the Marriage Act says

out



Section 13 of the Marriage Act states that under Australian law if you are already legally married to one another you cannot go through "a form of marriage with each other", and that, where your celebrant knows, or has reason to believe that you are already married, they cannot "purport to solemnise a marriage in Australia."
What that means is that while you can have another legal marriage, and, if married overseas, register that second marriage in Australia, it does not stop you having as many non-legal weddings as you wish!
Your Legal Civil Marriage

out



All marriages in Australia are, in a sense, civil marriages, because it is the Commonwealth that has jurisdiction over marriage. So whether you are married by an Authorised Celebrant (like myself and the thousands of other celebrants who, collectively, solemnise 3 ot of 4 marriages in this country), or in a Registry Office, or by a member of the clergy in a ceremony that is in accordance with the rites of a particular religion, certain requirements of the Marriage Act must be met.
Non-Legal Religious Ceremonies

out



The Commonwealth has granted the authority to solemnise marriages to clergy who are licensed to do so on application from their religious body. The ceremony must follow the approved liturgy of the particular denomination. What makes it a legal marriage ceremony is the paperwork, not the ceremony. So, if you are already married as long as you comply with section 113 (5) of the Marriage Act, you can have a religious ceremony of marriage.
Section 113(5) requires you to:
inform the clergy person that you are already legally married
show the clergy person your marriage certificate

you give the clergy person a statement in writing, signed by both of you, and witnessed by the clergy person, that you have previously "gone through a form or ceremony of marriage", that you are the persons named on the certificate, and that you have no reason to believe you are not legally married to one another

you sign your statement in the presence of the clergy person, who will witness your signatures
Section 113(6) forbids the clergy person to prepare or issue any certificate of marriage or to issue any other document to you in respect of the ceremony unless you are described in the document as already being married to one another.

In short, as long as no paperwork is done and your religious marriage is not registered, you can be married in the sight of God, while already legally married.

What that also means is that a clergy person who is not authorised to solemnise legal marriage, can conduct the ceremony without breaking the law.

Non-Legal Traditional or Cultural Ceremonies

out



It is also perfectly legal to have a traditional or cultural ceremony that does not create a legal marriage
Other Non-Legal Ceremonies

out



If you are already married, but would like to celebrate with family and friends, you can legally have a non-legal, non-religious, ceremony conducted by a civil celebrant.
This ceremony could take one of several forms
A Renewal of Vows
A Commitment Ceremony
A Non-legal Wedding

The differences between them are minor,and which you choose to have will possibly depend on how long you've been legally married. I find that couples who have recently married, for example in an elopement or in a small destination wedding overseas, and now want to have a ceremony for family and friends, tend to opt for a non-legal wedding. Where couples have been married for some time, they tend to opt for a renewal of vows. Fewer couples opt for calling the ceremony a commitment ceremony.

What they all have in common, however, is the requirement on your celebrant to make sure that no-one present is under the impression that the ceremony will create a legal marriage. But that can be done in a light and tactful way if your legal marriage was secret and you don't want your guests to know exactly when it occurred.

Is there a limit on the number of ceremonies you can have?

out



No there isn't. Just as, long as only one of th.em is the legal one. I've had couples who are of faiths have a religious ceremony of each of those faiths, plus their legal civil ceremonies, so three weddings. Where couples come from two different cultural backgrounds it is common to have a cultural ceremony and a legal Western white wedding. And then there was the couple who took themselves on a very lengthy trip round the world and had a non-legal wedding ceremony, traditional, cultural, or symbolic depending on the location, in every country they visited.
Thanks for reading!