| Wedding Ceremony | Wedding Planning |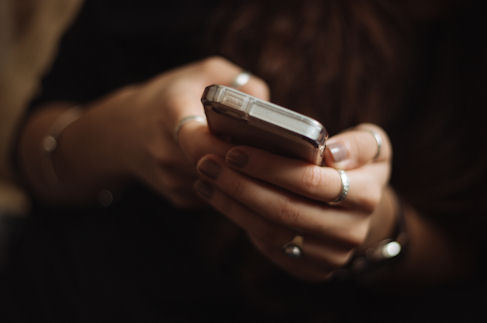 One thing I always stress to the couples I marry is that there will always be something that doesn't go to plan on the day. Some of these things will make unique wedding memories. Some will be a minor annoyance. And some have the potential to derail the whole wedding.
Behind every successful ceremony (and post-ceremony celebration) is a good back-up plan, and some quick-fix hacks.


The Essential Backup Plan (Plan B)

out

We can't control the weather, but the weather can control (and wreck) your plans. So one of the things you need to fully plan, as early as possible, is your Plan B.
Where will you move the ceremony and/or reception to if rain, flood, bushfire, or other adverse conditions make your venue(s) unsafe, unuseable, or inaccessible?

How will the alternative spaces be set up?

If for the ceremony, where will you walk in from, stand, and sign?

Who will make the call to activate Plan B?

How will everyone, vendors and guests, be notified?
Most other issues that arise on the day can be dealt with on the run. Not everything can be predicted, but it helps to reduce your stress if you play the "what if" game while planning, and either have a plan ahead "insurance" or have the means with which to apply a quick fix.
More information about creating a Plan B at
More than one Plan B for your wedding is a must!
Plan ahead insurance

out

What if
…one or more vendors doesn't show or deliver on the day?
Plan-ahead insurance …about a week before your wedding contact and confirm exactly what they will deliver, and when

What if
… your dress, suit, shirt, etc doesn't fit?
Plan-ahead insurance … try on at least a week before the ceremony, giving you time to have alterations done, or organise a substitute.

What if
… You decide to have an unplugged ceremony and something goes wrong with the professional photographs? Unfortunately, other than the photographer just not turning up, which is highly unlikely if you have chosen an established professional, the things that can go wrong happen either during or after the event (camera failing, processing fail, etc) when it is too late to do a quick-fix hack.
Plan-ahead insurance … Have one friend or family member who has some skill and a decent camera designated to take photos as well as the professional photographer. Make sure you let the photographer know, and that your family member knows not to get in the way of the professional. Or to shadow the professional and take a duplicate of formal shots the photographer has set up. That's not only rude, but will diminish the perceived value of the professional photographer's skills because your guests may well see the amateur versions first.

What if
… You plan to live stream your ceremony to family and friends who can't attend and it doesn't work on the day?
Plan-ahead insurance … set up a video camera on a stand and video the ceremony as a backup.

What if
… Your musician(s) or DJ for the ceremony just doesn't arrive?
Plan-ahead insurance … have your chosen music on your phone, and designate someone to play it. Your celebrant should be able to facilitate playing music from your phone through his/her PA.

Quick fix hacks

out

Oops
… a zipper, strap, etc breaks as you or someone in your wedding party is getting dressed
Quick-fix hack … have needle and thread (and a small pair of scissors) at the ready and sew the person into their clothing.

Oops
… a child member of the bridal party (flower girl, page boy, ring bearer), has a melt-down or just refuses
Quick-fix hack … If they are not having a full-on tantie, have an adult pick them up and carry them down the aisle. And do it quickly. There is nothing worse than having everyone wait around while someone tries to persuade or force the child to cooperate. Bribery also works (Chup a Chups come in many colours so they can be secreted amongst the flowers in a bouquet).

Oops
… one of your small children, who is supposed to sit with grandparents, cries and loudly wails and wants to be held by mum or dad (one of the marrying couple or a member of the bridal party).
Quick-fix hack … the chuppa-chup in the bouquet solution works for the wailing every time. Choose flavours whose wrap matches the flowers, and tuck into the bouquet. But there is nothing wrong with holding a child while getting married. It can make for very sweet photos.

Oops
… your wedding transportation doesn't arrive or breaks down on the way.
Quick-fix hack … Call for an Uber ride (or rides) and/or Taxis. They will generally come pretty quickly if you explain the issue. If you wait for a replacement limo or bus you will end up pushing everything back, which can ruin your ceremony, your photos, and the rest of the evening celebrations.

Oops
… someone in the wedding party, or a guest at the wedding becomes ill, or sustains and injury
Quick-fix hack … Seek medical attention quickly. If that means calling an ambulance or delaying the ceremony or reception, so be it. If one of the marrying couple falls ill, or sustains an injury, but there is a likelihood that the ceremony will be able to go ahead, albeit delayed, and pain relief is needed, make sure that only local unaesthetic is given so there is no possibility that the person's capacity to give real consent to the marriage is in any way compromised.

Oops
… you forgot the rings
Quick-fix hack … Breathe. Rings are not a legal requirement. Have your celebrant explain that the rings will be exchanged at the reception. Then send someone to get them. And just before you cut your cake, with all eyes on you, say your ring vows and exchange rings. The guests will love it! More idea at OMG! We forgot the rings ...

Thanks for reading!