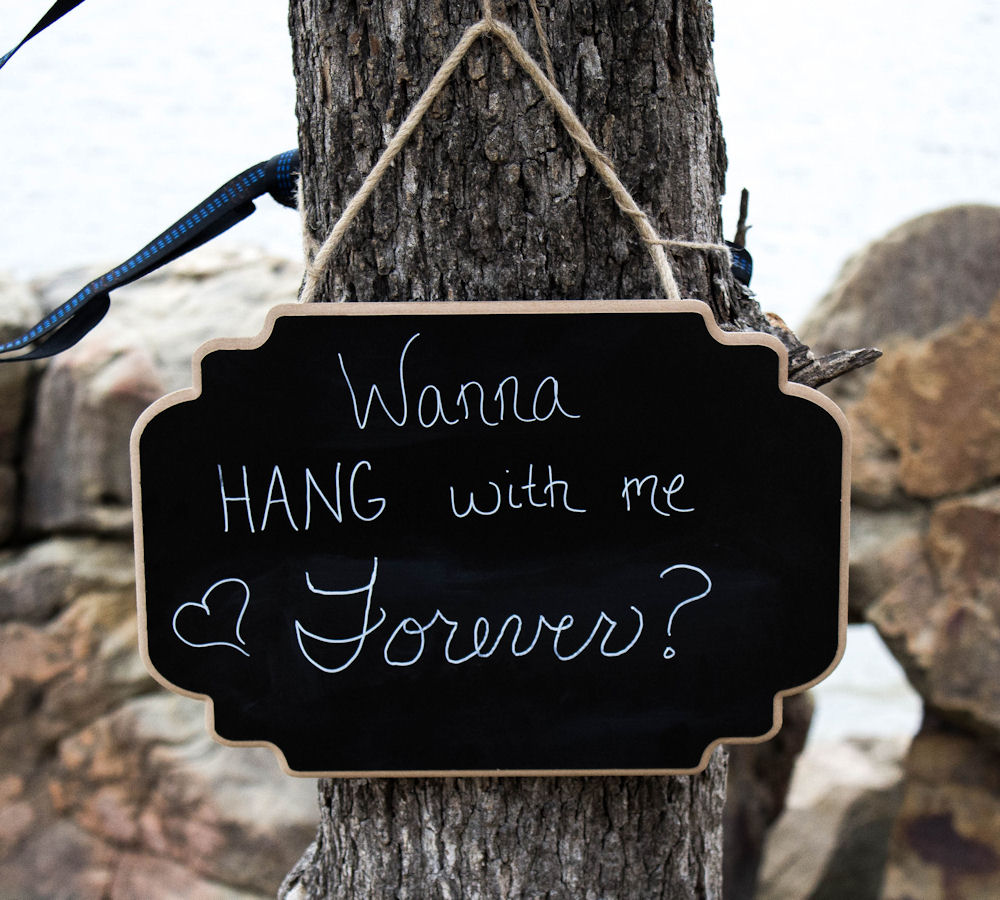 So, the question was popped. You said yes. Everyone got excited.
Now What?
Well, everyone you know (and quite a few people you have never met before) will start asking the When? and Where? and How? questions.
Obviously the people you know already know the answer to Who? and Why?
So, coming from a Marriage Celebrant, you might expect that the way I'd answer the
Now What?
question will be to tell you what you need to do to be legally married and encourage you to book your celebrant (hopefully me) immediately.
But I'm not going to do that - seriously, what you have to do legally is not that much, and if you do contact me I'll tell you what the two of you need to do, based on your personal circumstances, which will include the legal basics, but may require some extra advice.
Instead, here are my top three picks for 1, 2, and 3, on your
We're Engaged, What Next To Do List.
1. Take a breath and enjoy the moment

out



Whatever anyone says, do not start planning your wedding straight away. Being engaged is a special time. You've taken your relationship to another level. It is a special time, but once the planning phase kicks in you'll be future-focused, and up to your eyes in decisions, both big and small, that you could miss out on time to just be a couple in love.
2. Take your time to talk about how you want to be married

out



The Wedding Industry has got FOMO* down to a fine art. Everyone, from venues, to photographers, to celebrants (gulp!), will be pushing you to make decisions and sign up, book, lay out a non-refundable deposit quick, quick, quick. Resist. The biggest driver of wedding budget blow-outs is change-of-mind purchases. So, take your time to really talk out what sort of wedding you want. But keep the talking to between the two of you.
Start by visualising HOW you want to get married. Religious ceremony in church? Or civil ceremony in Registry Office or by Celebrant at the Venue of your choice.
Talk about WHO you really want to share your wedding day with. Both your guests and your wedding party. So who you want to be AT your wedding, and who you want to be IN your wedding.
Who those people are, and how many of them there are, will help you firm up your other choices. The whole big white wedding bash? An intimate experience? Something off the wall? Brain storm. Just remember that, in any brain storming session the first 10 ideas will be the predictable (boring and obvious!) and the next 10 ideas will be wild, wacky, and probably totally impractical and unachievable. But if you keep going, out of those wild, wacky ideas, germs of something special, and achievable, will emerge.
Make sure you've talked about how you want to feel on the day, and how you want your guests to feel. Don't pick your "accessories" - the small things like invitations - or book anything until you have your plan mapped out. And definitely, don't crowdsource your planning.

Third step is HOW MUCH are you willing to spend? Total ballpark figure.


Fourth step is WHEN (date or spread of dates) and whether you can or will be flexible about it.


Then look for your venue, your celebrant, and your photographer
3. Learn the most important four little words - and use them, if necessary, repeatedly

out



While you are still working on your plan, respond to every When? and Where? and How? question with four little magical words
"We're working on it"
. Trust me, they will come a very close second to
''I love you"
to keeping you sane and on track.
Don't forget that ...

out



Who you lock in first will drive other aspects of your wedding
Your venue will be your most inflexible choice (unless you decide to get married in your own backyard,or have a very tiny elopement where no booking in a local park is necessary) Not only is it a fixed place, your venue will virtually set the style and level of formality of your entire wedding. (A swanky hotel does not suggest a boho, informal picnic vibe, for example). Venues also require you to lock in a date and time, and an approximate number of guests. Not only is each venue limited in how many bookings it can take, sometimes only one on a day, some will require you to book a package and accept their choice of other vendors.
You can't set a realistic budget until you know what you want, what you will include, and have a clear idea of local prices. Ignore all of those percentage based budgets in the bridal press. They are only an approximate guide that may not be realistic unless you are planning on having the same size and type of wedding the figures are based on. And ignore price-guides that come from the US. they never include the 20% tip that is expected there! It is just assumed that everyone knows to budget for it.

It is your wedding. There are no rules (other than a few legal ones). Traditions are not rules - they're mostly peer pressure from dead ancestors, including Queen Victoria. Ditch old traditions you don't feel comfortable with. Do your own thing. Perhaps even create some new traditions you can pass down in your family.
Thanks for reading!

*
FOMO and Weddings
- (Fear Of Missing Out)