| Wedding Budget | Wedding Ceremony | Wedding Planning |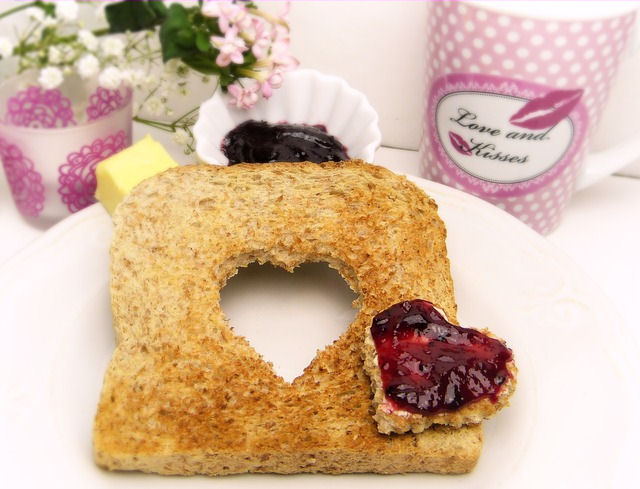 The remainder of 2020, together with next year and perhaps even into 2022, is going to be challenging for couples planning to marry. Postponed weddings will be competing with both newly engaged couples and those who booked well in advance, all of whom want their first choice of venues, celebrants, photographers and all the many other providers of services for weddings. Add to that, Christmas Day falling on a Saturday in 2021 (effectively taking one Saturday out of the equation) and Anzac Day on a Sunday, plus some venues not likely to reopen at all, the pressure is on. Change the day, change the time. Even on a weekend, having a breakfast wedding gives you more options and more chance of booking your chosen suppliers.
Good reasons to have a Breakfast Wedding

Apart from availability, there are many good reasons for deciding to get married earlier in the morning
A Breakfast Wedding is something out of the ordinary
It puts your guests on notice that your wedding is not going to be same-old, same-old. It will be a new experience for most, if not all of them. Have your ceremony before breakfast, as usual, or getting married during breakfast. Easy to do between courses. I've officiated several marriages where the couple did that - just stood up at their table, I stood at the end of the table, and they said their "I do's" while everyone enjoyed their first cup of coffee. An easy way to have everyone seated for the ceremony too. Up the ante with a Coffee Unity Ritual and everyone will be talking for years about how different your wedding was. And about how much they enjoyed it.

Everyone loves breakfast
Breakfast is far and above the most popular meal of the day, and the food we eat at breakfast very much loved. Hence the popularity of all-day breakfast menus in cafes.

Deciding on your menu is easy
The normal breakfast menu of any good cafe will be broad enough to offer options. Or if you're using a caterer both cooked dishes and continental treats like Danish pastries will be on offer.
It is easier to cater for special diets
Because so many "normal" breakfast choices are perfect for those with special dietary requirements, it is not only easier to cater for everyone, differences are less obvious, particularly if people can make a choice of the type of breakfast they prefer.

Breakfast weddings are family friendly and inclusive
Timing, food, and lighting all suit the elderly, children, and anyone with vision problems much better than an evening wedding. Everyone is less tired!

Your booze bill will be way smaller
You can get away with mimosas, or one glass of champagne for the toasts, or skip the booze altogether. As long as the coffee is good, that is. Add a delicious signature mocktail for the toasts for something original. You can definitely skip the drinks and nibbles (aka cocktail hour) between the ceremony and the meal.

Your food bill will be way smaller
Breakfast catering is invariably cheaper

Your choice of venues is increased
There's a good chance that you'll be able to grab the venue of your dreams on your first choice of date. Popular wedding venues that tend to book up years ahead are often happy to book a breakfast wedding because it gives them time to prepare for already booked afternoon weddings. For smaller numbers cafes and restaurants that don't open during the evening will be available. You might even be able to book the cafe where you had your first coffee date together.
A breakfast wedding lends itself to more casual decor
Which is not only more practical (less time to set up) but will also be less expensive.

Breakfast is a perfect picnic wedding option
Parks are less crowded, the weather is pleasant, and a breakfast bento box the perfect COVIDSafe catering choice.
Everyone gets to enjoy the view
So many venues have fantastic views that guests don't get to enjoy during an evening wedding.

Plenty of time for one another and for photos
Photographers love the softer morning light. And once everyone has finished breakfast and gone on their way you have the whole day to spend together, to have photos taken in your own time, and just enjoy time hanging out.

Your planning lead time can be considerably reduced
It is actually very easy to organise a breakfast wedding. As long as you lodge your Notice of Intended Marriage with your celebrant at least a full calendar month before the big day, all the other arrangements can be made in a month or even less. This gives you the option of booking a newly opened cafe/restaurant, for example.

Breakfast wedding vs Wedding Breakfast

A breakfast wedding and a wedding breakfast are
not
the same thing.
A breakfast wedding is a wedding that takes place in the morning and is followed by breakfast. It is all about the timing and the menu. A wedding breakfast, on the other hand, is a very English term for a sit-down meal after a wedding ceremony. In other words what we call a wedding reception. Though to be pedantic a reception, in English society circles, what we understand when someone says cocktail hour.
Oddly enough, though it is often suggested that the wedding breakfast has its origin in mediaeval England, where weddings included a mass before which everyone fasted, the term wedding breakfast seems to have originated in the early 1800s. The Oxford English Dictionary records no occurrences of the term before 1850. There might be a connection with the fact that before then, most people in England ate only 2 meals. Breakfast, eaten later in the morning, and an evening meal. There was no such thing as lunch yet. The 1753 Marriage Act dictated that all weddings had to take place before noon, so the wedding breakfast was the first meal of the day for everyone. Although three meals became the norm in the 19th century, the name stuck, even though the menu is definitely a lunch or even later, dinner menu. Remember Downton Abbey? Mary's wedding was followed by a wedding breakfast which puzzled quite a few viewers.
A Breakfast wedding reception complies easily with COVID-19 restrictions

Although the number of people now allowed at a wedding has loosened up, there are a number of restrictions that are very obvious changes to what is permissible that are far less obvious at a breakfast wedding.
Dancing
No one dances (usually) at a breakfast wedding, so the lack of a dancefloor or dancing will not be remarkable
Everyone remaining seated
People tend not to move around as much at breakfast. Call it habit, but at breakfast we tend to stay put and get on with the meal.

No share plates, no buffets
A sit-down, plated breakfast feels normal. Even where your custom is family style meals (food in dishes passed round the table), most people serve cooked breakfasts plated up. As do cafes. Breakfast buffets tend to happen in motels and hotels, where people come and go for breakfast at different times.

Cake to be cut for ceremonial purposes may not be served to guests
At a breakfast wedding you can get away with no cake, or cutting a very small cake with individual cupcakes for your guests. (pre-boxed to meet hygiene requirements) .

Sunrise wedding, anyone?

Photos of a marrying couple against a sunrise (or sunset) background are definitely magical. But timing is critical, particularly in places like Brisbane and points north where the sun rises and sets rapidly. And, in summer, sunrise is way earlier than most venues will be prepared to book you in for breakfastIf you have your heart set on sunrise photos, schedule some couple photos before the ceremony, and time your ceremony so that guests will be able to go straight on to breakfast.
Thanks for reading!