Welcome!

I'm Jennifer Cram More than "Just a Celebrant".
I create and deliver one-of-a-kind wedding, handfasting, naming and other ceremonies for people of all ages, cultures, faiths, and genders.
Jenny did such a wonderful job at our wedding. She was warm, friendly and professional and was always quick to respond to our queries. Our family commented on how she kept things light and fun while still investing meaning into our ceremony. Thanks for an amazing day Jenny! We're so glad we chose you to share it with us!!
CORONAVIRUS UPDATE: There are still restrictions in place but that doesn't mean that you can't and won't have an emotional, romantic, ceremony. Constraints always open up opportunities.
Feel free to
contact me
.
How I'm personally handling the situation:
Novel Coronavirus (COVID-19) and your ceremony
Are you in a hurry to get to straight to the core information?
Skip over to Quickfacts for my fees, the basic facts about getting married, having a commitment, naming, or renewal of vows ceremony, and a bit about me.
Are you a detail person? Read on and sure to scroll down to the bottom of each page to find links to related information, and don't miss reading my Blog!)
I'm also a published author, ardent blogger about all things wedding, and generous sharer of helpful information But most of all I work with you in a fun and relaxed way to create and deliver a ceremony that is everything you hope it will be, and more

THEREFORE

I make sure you are involved in the creation of your ceremony, that is has the right feel, is the perfect length for you, and makes everyone present feel welcome and valued.
I bring the perfect mix of humour, light-heartedness, and gravitas to the way I deliver your ceremony, making sure it is all about you (which means I don't talk about myself, don't tell lame or offensive jokes, don't perpetuate sexist traditions, and don't position myself in the centre of your photos or push you into taking selfies with me.
Whatever you suggest my response will be
Here are some ways in which we can make that happen
Thanks so much for stopping by. Please feel free to call me Jenny. All my friends do. I hope that the very comprehensive information on my website will be useful and that, very soon, we will be having a chat about how, together, we can make your hopes and dreams for your special day, a reality.


Deciding to become a marriage celebrant 15 years ago was one the best decisions I've ever made. It is both a privilege and a pleasure to work with couples, families, and individuals to turn your hopes and ideas into a beautiful, meaningful, ceremony that speaks to your hearts, the hearts of your friends and loved ones, and contributes to making your day a true reflection of who you are.
I hope that we will become firm friends as we work together to create a ceremony that is a perfect mix of laughter and tears, of serious words and light-hearted expressions, of words to listen to, actions to look at, symbolism to internalise, and interaction between you and your guests as well as between your guests and me, your celebrant.
Getting married, or organising a ceremony to celebrate a significant life event, shouldn't be difficult. I not only work hard to make the process straightforward and focused on what you want and on how you want your ceremony to look and feel, what I do and how I do it is truly different (but not in a weird way).
What do I do that sets my ceremonies apart from the rest?
Most ceremonies, wedding ceremonies especially, start with a pre-determined standard structure to which you might add some personalisation to put your stamp on the ceremony. I turn that on its head, because, in order to make the ceremony truly yours, and really about you, we need to start with you. Who you are, what makes you tick, what dreams and ideas you have.
I TAKE the vision that comes from your hopes and dreams

So some of the first questions I will ask you is
How do you want your ceremony to feel? What message about who you are and what is unique and special about your relationship do you want your ceremony to convey to your guests? What are your hopes, and fears, about your ceremony?
We allow your answers to inform, guide, and determine the structure of the ceremony. And whether we focus on the ceremony being relaxed and fun for you, entertaining for your guests, meaningful, non-traditional, traditional, personal, romantic, or all (or some) of the above. And that applies equally regardless of whether it is a wedding, commitment, naming, renewal of vows, or other ceremony.
And then
I APPLY the magic of words to tell your story, create emotions, and convey your love,
and ADD creativity, passion, and experience together with the rich heritage of my profession,
to DESIGN a ceremony that is everything it could be and should be because life's too short for boring!

And along the way I give you much more ... more Time, more Attention, more Creativity, more Information, more Resources, and more Autonomy ... a wealth of ideas, knowledge, suggestions, and all the freedom you need to have a ceremony that is everything it could be, and should be.
Your ceremony will have my fingerprint on it (after all, that's why people hire me).
Unique though a fingerprint is, it is subtle.
What your guests will notice is that your ceremony is recognisably you!

How am I different?
I tend to think outside the box, and I encourage you to do the same. Whatever you imagine I am open to making happen. I genuinely care about your ceremony, and about you, so I will give you more assistance and information than you might be expecting, including all the knowledge that is in my
11 books
(so far) on different aspects of wedding ceremonies, regular posts to my advice-rich
Blog
, and on my
Facebook business page
. I have the wisdom and life-experience to do this in a way that is practical, respectful, and inclusive.
I approach every ceremony with a huge sense of responsibility, genuine warmth and empathy, together with kindness and a grounded life-view.
My style is warm, friendly, and relaxed - and with the confidence to ensure that you are the centre of attention. I don't hog the limelight. I don't need to.
I firmly believe that getting married, or celebrating a significant life event with ceremony, should not be difficult. I make sure the whole process is straight-forward and focused on what you want to achieve on the day. So, with me as your celebrant the lead-up to your ceremony will be relaxed, stress-free, and fun, so I work very hard to provide you with top quality, personal service that delivers on your dreams. This has been recognised over many years of making the finalist lists for awards for both Queensland's and Australia's top marriage celebrants.
I make sure that ideas of tradition, or possible misunderstandings about what is required to make sure your marriage is legal, do not prevent or inhibit you from thinking outside the box (or for that matter, pretty well throwing the box away). For example, did you know that the celebrant doesn't have to do all the talking, be centre-stage for the whole time, or talk about themselves in the ceremony?
The ceremonies I create and officiate are relaxed, but not chaotic, carefully planned, but open to spontaneity, and always designed to be lovely to look at, so your photos and videos will be fantastic.
In the planning phase, I explore with you all the possibilities for an entertaining and engaging ceremony.
I really will deliver a ceremony that is fresh and exciting, that integrates interaction and speaking from the heart with a carefully prepared ceremony that you will have signed off on.
I make sure that your guests feel very much part of the ceremony.
Being a celebrant is my only job. Therefore my loyalty is 100% to you, and my focus is 100% on you.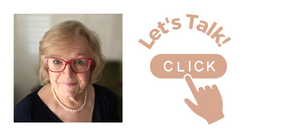 Watch a video
of me talking about me and my values (my personal brand)
Learn more about me
Here's a taste of what past clients have said about my services

NB: You can also read many more testimonials, reviews, and love-letters from past clients at What People Say
About Jenny
and on the ABIA website -
ABIA reviews are anonymous, and made directly on that site.
A humanist ceremony blended with our own words, physics and psychology quotes, ancient ritual and modern law.
A tall order which was easily achieved by Jennifer.
Our ceremony was both joyous and dignified.
Thank you x"
- Kym & David

Jenny was the best celebrant Emma and I could have imagined. We weren't the easiest of brides to be, we had no idea what we wanted, we changed our minds (and dates) multiple times. Jenny was patient and understanding throughout. Not only that, she designed the perfect ceremony for us when we finally worked out what we needed. Our small and intimate day was made even better by Jenny's quick wit, humour, and ability to capture the love that we hold. The personal touches were evident in every moment and we couldn't recommend someone more for any special event . - Dani

I highly recommend Jennifer as your celebrant, particularly for couples who don't want an overly religious ceremony and those who come from different cultural backgrounds. Jennifer is INCREDIBLY professional and very knowledgeable about the legal side of marriage. She came up with an amazing ceremony for us, including suggesting the involvement of a traditional marriage ritual from my husband's cultural background. She thinks about details such as how to be positioned so your photographer can get the best angles for your wedding photos. Please meet with Jennifer, I am sure you will be thrilled with her service! - Jess
Hi Jenny, Miles and I would like to thank you so much for the wonderful ceremony you performed yesterday in our home. It truly was warm and wonderful! So many of the guests said the ceremony was the best they'd been to. Your manner was warm, friendly and sincere. You were able to weave a personal and unique ceremony from our answers to your questionnaire. We were most impressed with how you delivered a ceremony that was a true reflection of us. It went beyond our expectations and we would highly recommend you as would many of our guests. We couldn't help but be moved by your beautiful and meaningful words regarding what marriage signifies. It was pure artistry. We really appreciated the professional and efficient way you dealt with any queries. Thank you for making our day extra special. - Warm wishes - Eileen and Miles